Kyle Bartram – Apprentice Project Engineer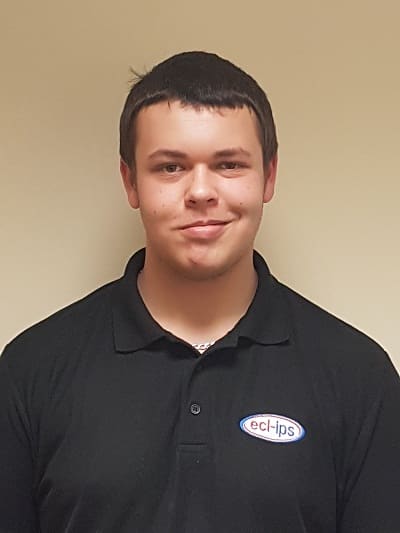 Kyle will be working with the Project Engineers and the support team at Ecl-ips aswell as attending college 1 day a week.
Kyle joined Ecl-ips in October 2016 as an Apprentice Project Engineer.  After finishing his GCSE exams Kyle came straight to Ecl-ips and will be put through a lot of training and will learn every aspect of being a project engineer within the company.
As an Apprentice Project Engineer Kyle will work with the current project engineers to configure and install systems and solutions on site making sure that each one is set to the highest standard possible ensuring the customers is as happy as possible. Along with working on site he will also be working from the office to assist the support team to ensure systems are working as they should.
In his spare time, Kyle enjoys going to car meets, gaming, furthering his knowledge on computers and generally socialising.