Avigilon have now released a range of HD Video Appliances and these are now available. The Appliances offer a network switch, workstation, server and storage, all integrated into a single easy-to-install solution. This simplified system design greatly reduces costs and installation times, helping you avoid the costs and headaches typically associated with installing a full security system.
Each Appliance comes pre-loaded with Avigilon Control Centre and is ready to run right out of the box with a selection of 8 Core or 16 Standard Licences – All you have to do is activate the licences. This means that there is no lengthy installation process and you are up and running monitoring HD Video even quicker than the traditional solution.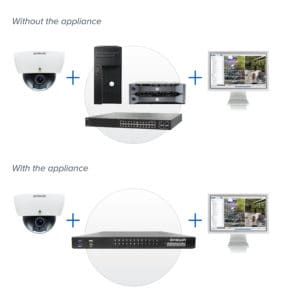 For more information see the product pages here for the standard system or here for the Pro system.