Why CCTV is the obvious security solution
Anyone involved in security will tell you that the most effective tool in crime prevention is monitoring.
But it can be costly to install security guards round the clock, which is why CCTV surveillance – proven to be an effective deterrent against intruders – is the obvious solution.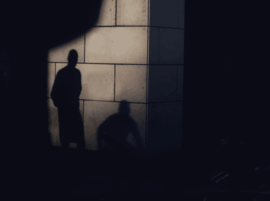 When we think of CCTV, we often think of the grainy black and white image of a masked intruder (possibly carrying a swag bag) unaware that he is being monitored. Yet the quality of CCTV HD images has advanced to such a degree that it is now possible for facial images to be used to bring about a successful prosecution. But CCTV technology can offer so much more than identifying intruders. It is also instrumental in discouraging crime and anti-social behaviour, safeguarding or monitoring when your staff are coming into and checking out of your site, and capturing minor incidents that happen on, in or around the premises. And there's more – CCTV with number plate recognition capabilities can identify number plates at a distance. This might be valuable for the purpose of monitoring visitors and speed, analysing the frequency of visits or any other reason you might need to monitor your premises.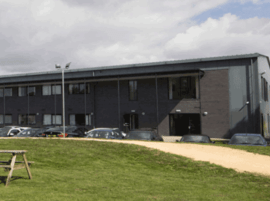 These monitoring and safeguarding benefits are exactly what Gtech wanted to achieve when it engaged Ecl-ips to enhance the security of its new HQ at Worcester. Ecl-ips designed a bespoke security solution using a variety of cameras strong enough to provide detailed images for the identification of individuals. This included external cameras on the cycle track and new car parking areas, and cameras with the ability to identify vehicle number plates at the main entrance. Ecl-ips installed internal cameras within the customer service areas and a fisheye camera in the training area to give a 360-degree view and audio recording.
Whether your business premises are located out in a remote, isolated rural location or in the city centre, if it is not being monitored then it is vulnerable, particularly at night. A quiet, dark building or complex is appealing to people who hang around either out of boredom or malicious intent to cause damage. The Gtech HQ is a large building with many areas – the main entrance, car park, cycle track, delivery area, rear of building, reception, showroom and the customer service area.
CCTV can benefit businesses of all sizes and in many ways. For instance, if you're a retailer, you may install CCTV to deter shoplifting or protect against any dishonest employees. A CCTV presence can be used on healthcare premises to monitor patients unobtrusively. It reduces the need for security staff in various locations around a complex, which can be observed from a single monitoring point.
Our solution for Gtech increased their security and ensured incidents that happened on the grounds were recorded and dealt with in an appropriate way. Indeed, Gtech's security system has undoubtedly paid its way since its installation, with evidence of vandalism, trespassing, accidental damage and the theft of cycles all caught on camera. These incidents were able to be dealt with very quickly and efficiently due to the CCTV system.
There are many reasons why you might want to install CCTV on your business premises, including the peace of mind that it offers. At Ecl-ips we carry out free site visits and assessments in order to come up with a suitable, cost effective and reliable security solution for your business. To be sure you are making the right choice, we also offer a free 1 week trial on camera systems from Avigilon so there's no better time to start.