Worcester Education Network 24th April Event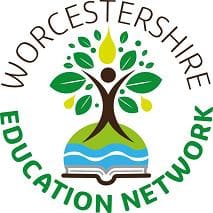 Worcestershire Education Network has the solution to fulfil your school's needs.
Worcestershire Education Network (WEN) is hosting a FREE event at Coomber Audio  on the 24th April.  The day will be filled with a range of speakers from the local education sector in Worcestershire and engaging workshops, refreshments will be served throughout the day.  This event is a great opportunity for school leaders and those involved in local education to network and meet local suppliers to the sector.
Ecl-ips are a founder member of the Worcestershire Education Network  who are looking forward to seeing you at Coomber.  We will be able to answer all the following questions you may have:
I'm unsure on what to buy when it comes to CCTV Systems?
I'm finding it hard to know what to buy when it comes to CCTV systems or monitoring your Comms Room?
How could CCTV reduce my health & safety risks?
Can Analogue and IP Cameras work together?
Why should I monitor my Comms Room?
We will answer all of these questions and more when you meet us at the event.  In the meantime if you would like to take advantage of a 'Free CCTV Trial' just click here to arrange installation.
About Worcestershire Education Network
WEN are looking forward to meeting school leaders and business managers to introduce them to our network and what we are aiming to achieve in building closer relationships with schools in the local area.  We have recently welcomed a number of new members to the group from a range of industries, strengthening our size and depth, who will be present at the conference.
Worcestershire Education Network (WEN) is a group of local businesses with a national remit, we aim to offer schools in the local region exceptional value for money and local personal service across the full range of educational services. We are a trusted network of educators, suppliers and manufacturers who specialise in delivering high-quality and bespoke solutions to schools; anything from furniture and clothing, to school grounds design, teaching resources, CPD for teachers and engaging curriculum-linked  workshops for children.
Why don't you come and meet us all at Coomber Audio we will be in their Exhibition Area.  We would love to see you and show you how we, as a group of companies, can fulfil your school's needs.
For more information about WEN click here