Uninterruptible Power Supply (UPS) Systems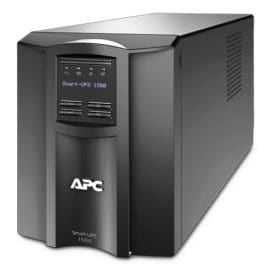 According to Ofgem 'Britain's energy system is struggling under the pressure of the closure of ageing power stations and tough environmental targets'. In addition to this the Government has now released details of an Energy Gap looming in 2016.
Uninterruptible Power Supplies provide seamless transition between mains power failure and a battery backup as well as surge suppression, line noise filtering and voltage regulation.
Reducing server downtime
Power failures resulting in network downtime can cost businesses substantial sums in revenue; in addition, data lost during those failures is often not recoverable. UPS Systems instantly respond to power outages and can support equipment until mains power is available or a generator is active.
Ecl-ips provides a large range of UPS systems from 400VA to 1.6 MegaWatts. These systems can be designed for specific needs or provided quickly in an emergency situation. Single PCs, servers and communication rooms would benefit from rack mounted or tower UPS systems. In large data centres we can provide room based UPS systems complete with power monitoring and control.
We recommend wherever possible that your UPS is monitored, this can be done locally or remotely. Alerts can be sent to inform you of events or when a battery change is due to help you maintain the resilience that you require. In addition to this there are also various software packages that can automatically shut down servers in the event of a power outage.
UPS Management
Most UPS management devices have the capability to house network cards that can report on information that is relevant to the integrity of the system, such as battery condition, run-time remaining, load levels, input voltage etc. In addition to this, environmental parameters can also be measured and reported on.
Some of the larger server manufacturers now recommend the use of a UPS as part of their warranty stipulations. Can you afford not to be protected?
UPS systems can be supplied individually from our shop.
If you require further information or a UPS Calculator please visit APC UPS Systems.