Why do you need a CCTV system for your organisation? Well, to be honest – you don't – until you do. Many people pay for home insurance for years and rarely use it. However, if you have a breakage or property theft you are thankful that you have it. CCTV systems work along the same premise – you never need them until you need them.
We have experience in installing, managing and supporting a variety of CCTV systems. All of our engineers are Enhanced DBS Checked and also have a high level of training to deal with customer requirements whilst on-site. All systems are designed, pre-staged, installed and commissioned with the customers requirements in mind in order to provide the correct CCTV system for your needs.
Take a look at these videos explaining how we have supported customers from the commercial and education sector with their CCTV:
The right accreditation, insurance and guarantee are just a few important areas to check when choosing the best CCTV security company to work with.
To ensure you make the right decision, saving time and money, we've put together a free 10 point checklist – Just enter your email and we'll send you a free copy.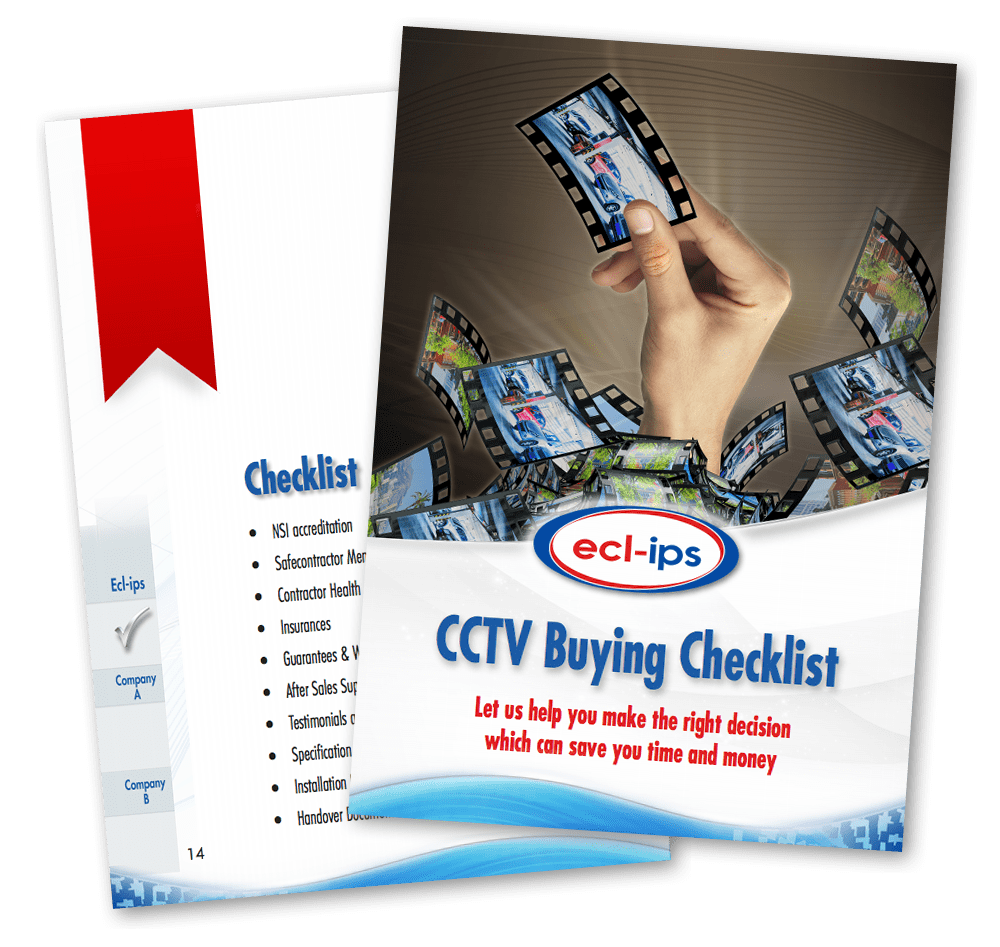 By signing up for your free CCTV buying checklist we may also send you related news from time to time. To find out how we handle personal data view our Privacy Policy

Read our reviews and feedback from independent review site SayHola.
"Ecl-ips installed a NetBotz Environmental Management System in our office Server Room to ensure that our critical kit was kept..."
"Ecl-ips were professional and courteous from initial meeting to completion of the job. All had a really good understanding of..."Minerva Mill Reception
"We have more visibility over the power and environmental conditions at each site and with the addition of video, we..."