Why do you need a CCTV or Video Surveillance System (VSS) for your organisation? Well, to be honest – you don't – until you do. Many people pay for home insurance for years and rarely use it. However, if you have a break-in or property theft you are thankful that you have it. CCTV systems work along the same premise – you never need them until you need them.
We have experience in installing, managing and supporting a variety of security systems. All of our engineers are Enhanced DBS Checked and also have a high level of training to deal with customer requirements whilst on-site. All systems are designed, pre-staged, installed and commissioned with the customers requirements in mind in order to provide the correct camera system for your needs.
Providing Comprehensive Business and Home Security Systems Systems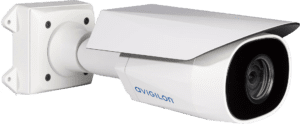 High resolution CCTV and video surveillance has moved to the forefront globally as a strategic tool in protecting corporate and private assets. Providing one of the required tools for the war against terrorism, crime prevention, and public safety.
The days of grainy and blurry analogue CCTV systems have been replaced by advanced digital IP cameras and video management systems producing high resolution footage and easy to search analytical real-time and post-event video.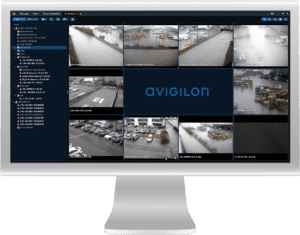 Flexible hybrid Video Management Solutions enable you to upgrade your existing analogue systems so there is no need to throw away your analogue cameras.
These Video Management Solutions also include sophisticated deep learning Artificial Intelligence within their Video Analytics to automatically monitor cameras and provide the user with alerts for events of interest. In most cases analytics are more effective and reliable than a human operator, which is a costly resource with limited alertness and attention.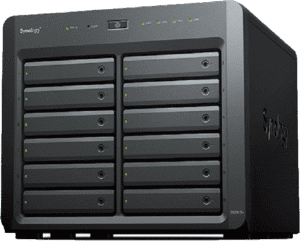 Reliability is key when choosing your Network Attached Storage system and as high resolution CCTV systems grow, you need the flexibility of high throughput, expansion, speed of access and first class support.
Our chosen NAS Solutions will suit the Home user, Small to Medium Business user, Multi-Site user and also the Corporate user. The systems support several RAID Types including Raid 1,5,6 and 10.
CCTV Logbook: An asset management and compliance tool
A modern IP CCTV system is more than just the cameras and the video recorder, you need to ensure that you have an effective IT system and proper power management. As your CCTV installer, and potentially long-term CCTV partner, we want you to be able to manage your CCTV for the long-term. If you continue with a maintenance contract after the initial 12 months we want to provide the best service we can which is why we offer all of our customers CCTV Logbook.
CCTV Logbook will prompt you to consider back-up power systems and switches are maintained. Being able to view the list of cameras along with details of the PoE switch, switch port connections and other assets, such as UPS devices, along with their maintenance logs, dates when firmware updates, or when cables were changed is invaluable.
Additionally if you sign up for CCTV Logbook's compliance package you will have the peace of mind to know that your CCTV system is compliant in respect of data protection requirements and you are following industry best practice. Find out more about CCTV Logbook and your data protection obligations if you operate a CCTV system in the videos below.

Read our reviews and feedback from independent review site SayHola.
"We are very happy with how the project has gone"David Smith
"Arrived when said that they would and dealt with problem quickly and efficiently"
"Ecl-ips installed a NetBotz Environmental Management System in our office Server Room to ensure that our critical kit was kept..."
Frequently Asked Questions
Why do I need CCTV?
When you need CCTV you will realise that you really need it because there is likely to have been an incident on your site that you want to investigate. It is a great way of providing part of your safeguarding portfolio at any site. Ecl-ips installs CCTV due to Health & Safety requirements as often as to solve security issues which is the usual use for CCTV. However, don't forget that, as advised by the Surveillance Camera Commissioner, you must consider whether CCTV is the only option to meet your security or safeguarding needs. You should also make sure that you are working with a qualified supplier, preferably an NSI Gold installer.
Why are CCTV systems important for your organisation?
There are three main reasons why CCTV systems are important:
1. Crime prevention: CCTV systems are a deterrent against criminal activity.
2. Provision of evidence: If a crime or an accident does occur you have the footage to show evidence that can be used by law enforcers if necessary.
3. Safeguarding staff and others: CCTV has been shown to encourage good behaviour, and if people believe they are protected and safe they will perform better.
How will I know what CCTV system I need?
We would recommend that you seek advice from CCTV specialists that are accredited with one of the industry's professional bodies such as the National Security Inspectorate (NSI). They will consider a variety of factors such as the size of your premises, the type of organisation that you are, what you are trying to achieve with your CCTV system and whether you are likely to want to expand or change your system in the future. By coming on site and understanding your organisation they can recommend the CCTV system that will work for you and provide more details such as what cameras to use and where they should be sited.
Ecl-ips recommends the Avigilon system precisely because it is scalable and there are a range of cameras to suit different requirements. Additionally, the Avigilon Control Center video management software is easy to use, but incredibly powerful. If you would like us to visit you and carry out a free site survey contact us.
How does CCTV work?
A CCTV or Video Management System tends to run over standard computer networks as modern phones systems also do. The system consists of cameras, a storage device (that runs the management software), network cabling, Power over Ethernet switch and a viewing workstation or mobile device. Cameras can record continuously to the central storage device and be interrogated locally on a device with software on it. A new addition that replaces the local storage are Cloud solutions that record footage based on triggers such as movement, analytics or detectors. In this case, all footage is recorded in the cloud and accessible via an APP or Web Browser.
Can I view the camera footage remotely?
Yes, this is now available on most systems. Avigilon has now developed Avigilon Cloud Services (ACS) for its Avigilon Control Center(ACC) video management software, available if you have ACC 7.4 or above.  ACS allows you to use a Chrome or safari browser to access camera lists, view live and recorded video, control PTZ movements, export snapshots and video on MP4 format. Users have the ability to access both their camera views and bookmark views. Meanwhile, ACC Mobile 3 provides you with remote access to your CCTV system using your mobile device if you have an internet connection.
However, you should be aware that as soon as you open up your cameras to the internet there is a security risk. Please make sure that you don't use admin or administrator as usernames or any default usernames or passwords on your systems.
I already have CCTV but need an upgrade, can you help?
We have extensive experience of this and most CCTV systems can be upgraded. If it is an analogue system this is made quite easy with encoders or if you have an IP connected system you have more options with ONVIF compliant cameras. The main process here is working out what you would like to achieve by upgrading and giving you the best solution we can. Read one of our case studies to find out how we have helped others to upgrade.
What can advanced CCTV systems detect?
Advanced CCTV systems can both detect objects, people and movement. On some CCTV systems, such as Mobotix, this is done within the camera. Avigilon has developed its H5A cameras which contains analytics functions which together with its Avigilon Control Center (ACC) video management software can can now identify people, cars or lorries as categories.  Meanwhile Avigilon LPR analytics automatically reads licence plate information from vehicles, linking it to live and recorded video.
H5A cameras can also now analyse a camera's scene and detect when objects (people or vehicles) are moving at an unusual speed or are present in an unusual location in the scene and send an event to ACC for presentation to an operator in the Focus of Attention interface.
Can I use CCTV to control who is in a building or on a site?
The best method for keeping track of visitors and staff in a building or around a site is via an swipe in / swipe out Access Control system,  in conjunction with an integrated CCTV system. Number plate recognition technology within your CCTV cameras and software can also be linked to access control systems to ensure only authorised people access your site.
What are the data/GDPR obligations regarding CCTV?
If your organisation has a commercial CCTV system, or you are about to have a system installed, you need to be aware of data protection laws. In the UK this means complying with the Data Protection Act 2018 (DPA 2018), which incorporated the EU's General Data Protection Regulation (GDPR). You can find out more in this blog.
What's the process if I wanted to buy a CCTV system?
How would CCTV Logbook help me manage my CCTV system?
A modern IP CCTV system is more than just the cameras and the video recorder you need to ensure that you have an effective IT system and proper power management. The CCTV Logbook portal will prompt you to consider back-up power systems and switches are maintained. Being able to view the list of cameras along with details of the PoE switch, switch port connections and other assets, such as UPS devices, along with their maintenance logs, dates when firmware updates, or when cables were changed is invaluable.
How could CCTV Logbook help me with compliance for my CCTV system?
By following the 12 Guiding Principle of the Surveillance Camera Commissioner's Code of Practice the CCTV Logbook compliance package helps you follow best practice and meet data protection obligations.