Description
Avigilon Unity Video
Avigilon Unity Video on-premise video management software provides you with the most important security information at your fingertips, so that you are always kept instantly in the know for the moments that matter.
Maps Preview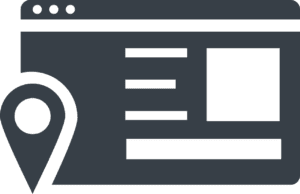 Maps Preview comes as part of the latest and most advanced version of the software ACC 7: Avigilon Control Center (ACC) 7.14.
This offers a new mapping experience, including outdoor tiles similar to other commonly used maps products, the ability to geolocate buildings, floorplans, and cameras. In addition the feature supports both bitmaps and vectorized (CAD) formats for floorplan images, enabling users to zoom in and out of the floorplan without losing image quality.
Avigilon Unity Cloud Services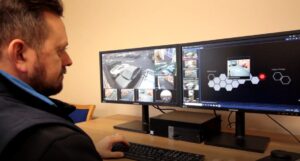 There is no additional software cost as long as you have ACC 7.4 or a higher version of the video management software installed. It is an included entitlement under any host licensed under an ACC edition – standard, core or enterprise.
By cloud-connecting now, customers will benefit from continuous innovation as Avigilon adds features like centralised system health monitoring and maintenance services.
ACS allows you to use a Chrome or safari browser to access camera lists, view live and recorded video, control PTZ movements, export snapshots and video on MP4 format. Users have the ability to access both their camera views and bookmark views.
Facial recognition: Creating Watch Lists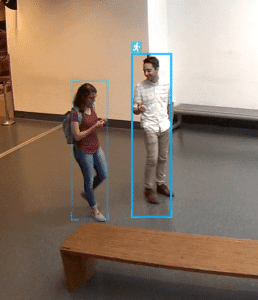 If you have ACC 7.4 or a higher version of the software its facial recognition technology allows you to create multiple watch lists  and you can upload photographs to add an individual to a watch list.  Avigilon have also added watch list profiles that can be created using an uploaded image (all Windows default formats supported) in addition to a snapshot from recorded video or an Avigilon Appearance Search result. Up to 500 names can be added to each appearance watch list which means even on the biggest of sites security can be managed more pro-actively. The software will support up to 5000 profiles as a combined total across all watch lists.
Face recognition matching is now done at the full resolution for H5A cameras for improved performance (requires the H5A firmware upgrade included with this release). Separate licenses are required for Face Recognition on a per-camera basis. Cameras will seek to identify potential matches based on the watch list. If a potential match is found, the user is alerted within the ACC software, and security personnel can then determine whether further investigation or action is necessary.
Avigilon's next generation video analytics also provides enhanced performance in crowded spaces with the ability to classify more than 50 objects with improved accuracy. Different types and colours of vehicles can also be identified.
The cameras and video management software provide an end to end audit trail detailing user actions, the ability to specify time periods of data retention for the appearance watch list and to delete records on demand. Data is hosted, owned and controlled locally by the operator to ensure GDPR compliance is retained.
Focus of Attention
The Focus of Attention interface redefines the experience for monitoring live video. It helps increase operator effectiveness by providing an overview of events occurring across all cameras in the site, including Avigilon analytic events, Unusual Motion Detection (UMD) events, motion events, and alarms. Operators can quickly triage the most important events at a given time by reviewing the associated live and recorded video to determine if a response is required.
People and Vehicle Identification
ACC 7 introduced an enhanced analytical feature that not only puts people and vehicle in boxes to highlight them, it also shows you what the subject is by putting a car or a person symbol at the top of the box.
Avigilon Appearance Search Technology
Avigilon Appearance Search video analytics technology is a sophisticated deep learning artificial intelligence (AI) search engine for video. It sorts through hours of video with ease, to quickly locate a specific person or vehicle of interest across an entire site.  While investigating critical events, time is of the essence, and security operators are often provided physical descriptions of the people involved. Operators can initiate a search for a person by selecting certain specific physical descriptions, including clothing colour and gender, to find a person of interest.
Avigilon Appearance Search technology incorporates the characteristics of a person's face, enabling the technology to search for the same person, even if items such as their clothing change over time. The quick search capabilities of Avigilon Appearance Search technology enable operators to scan vast amounts of recorded video, efficiently grouping video data to help track a person's or vehicle's route, identify a previous and last-known location, and assist investigations.
Avigilon Control Center Thumbnail Search
The Thumbnail Search is a visual search that displays search results as a series of thumbnail images.  The search results display thumbnails at equal intervals on the timeline making it very quick and easy to find the object of interest.
ACC 7 Dark Mode
ACC 7 software introduces a new theme with colours specifically chosen to reduce eye strain and improve user experience in dark environments, such as video security control rooms.
Unusual Activity Detection (UAD)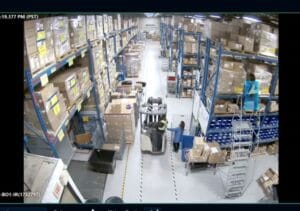 Speed and Location – H5A cameras will now analyse a camera's scene and detect when objects (people or vehicles) are moving at an unusual speed or are present in an unusual location in the scene and send an event to ACC for presentation to an operator in Focus of Attention, or for review on the recorded timeline (requires the H5A firmware upgrade included with this release).
Occupancy Counting Technology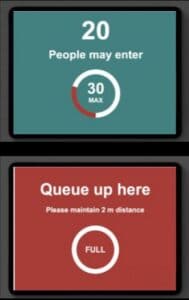 Developed to manage restrictions during the Covid-19 pandemic the occupancy counting feature provides organisations with an easy and streamlined way to count and identify the number of people on your premises. The feature aims to remove the staffing costs required to count people manually and the subsequent guesswork on occupancy by frontline employees, particularly where facilities have multiple entry and exit points. It remains a useful technology in buildings or during events where crowd control is necessary and you want to keep people safe.
Face Mask Detection
Face Mask Detection technology was developed as part of the advances in facial recognition. The advanced video-based detection technology is able to accurately detect objects in the camera's field of view, classify them as humans and determine whether the subject is not wearing a mask.
While seems unlikely that face masks will become mandatory again in the short-term there continues to be concerns about new variants of Covid-19 and threats of other new viruses that we might yet be unaware about so this feature may again prove useful in the future.
Licence Plate Recognition (LPR) Analytics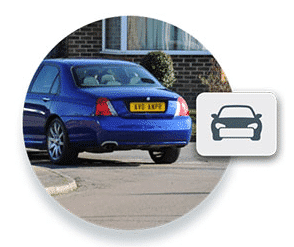 Avigilon LPR analytics automatically reads licence plate information from vehicles, linking it to live and recorded video. This enables security operators to search and quickly find specific captured licence plate video for verification and investigation. The analytics captures, recognises, and searches licence plates with high accuracy and is easy to configure and use, with broad regional and country support including North America, Europe, UK, and Australia.
LPR Watch List
Avigilon's LPR Watch List Matches in Focus of Attention – license plates detected and matched against an LPR Watch List are now shown as events in Focus of Attention for easier review.
Access Control Integration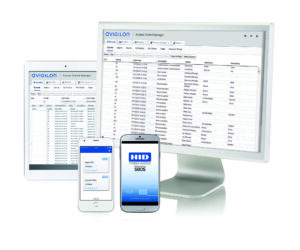 The ACC video management system integrates with the Avigilon Access Control Manager system, allowing you to quickly search for a person using their cardholder information and view video clips of related door activity.
Case Study: Regency School Customer Testimonial Video
The schools CCTV system was being maintained by an external contractor, however on several occasions they had underperformed with maintaining the system and so Kevin Beck, Site Manager for Regency, had no choice but to look for an alternative partner for their security and maintenance requirements. In addition to this there was a need for further cameras to be installed onsite and possibly a new Video Management system to integrate the existing Mobotix IP System and the Bosch Analogue System.
If you would like any further information, the full case study can be found here.
Variations of the products installed at Regency are available here.
ACC 7 Features
| ACC 7 Features | ACC Version | Applicable Cameras |
| --- | --- | --- |
| Maps Preview | 7.14 | H5A |
| Social Distancing | 7.8 | H5A |
| Occupancy Counting | 7.6.4 | H4A, H5A, or third party cameras with Avigilon Analytics Appliance or VAC license on ES Appliance |
| Face Mask Detection | 7.6.4 | H4A, H5A |
| Face Recognition Watch Lists | 7.6.4 | H4A (Limited Performance), H5A |
| Unusual Activity Detection | 7.6.4 | H5A |
| Avigilon Cloud Services | 7.4 | Any |
| Focus of Attention | 7 | Any |
| Unusual Motion Detection | 7 | H4A, H5A or third party cameras with Avigilon Analytics Appliance or VAC license on ES Appliance |
Frequently Asked Questions
Do I need to upgrade to the latest ACC software every time Avigilon send out a new version?
While you do not need to do so immediately, it is advisable to upgrade to ensure you keep up to date with the latest benefits Avigilon can offer.
If I already have ACC6 but want to upgrade can you help me?
Of course we can, get in touch and we will help you upgrade to the latest version of ACC 7.
What version of ACC7 do I need to use the Occupancy Counting feature?
You will need at least ACC7.6.4 to be able to use the Occupancy Counting feature. You will also need to have Avigilon H4A or H5A cameras and be using Avigilon Cloud Services.
How do I get the Social Distancing feature to work on my system?
You will need at least ACC 7.8 and H5A Avigilon cameras.
How do I get the Occupancy Counting feature to work on my system?
You will need at least ACC7.6.4 and H4A, H5A, cameras or third party cameras with Avigilon Analytics Appliance or VAC license on ES Appliance.
How do I get the Face Mask Detection feature to work on my system?
You will need at least ACC7.6.4 and H4A, H5A cameras.
How do I get the Face Recognition Watch List feature to work on my system?
You will need at least ACC7.6.4 and H4A or H5A cameras. However, if you have H4A cameras you will find that the feature will not perform as effectively as if you have the latest H5A cameras.
How do I get the Unusual Activity Detection feature to work on my system?
You will need at least ACC7.6.4 and H5A cameras.