Videx is able to create unique systems to meet your access control requirements because an off-the-shelf solution is not always suitable. Videx manufacture and provide a wide range of door entry systems from audio and video solutions to GSM, concierge and biometric readers which each carry specific features to meet your access and security obligations.

Established for over 30 years, Videx Security is a leading manufacturer and supplier of access control systems across the UK, and is an expert in the door entry market. It has grown from a small London based business to a national UK wide manufacturer that employs over 70 staff and serves a wide range of individuals and businesses across the public and private sector. Videx and its team of estimators, technical support and designers are focused on making and providing high quality products and support to customers.
Ecl-ips is a well-established partner with Videx and its engineers have a good knowledge of its access control products. We offer Videx products as part of our bespoke access control solutions.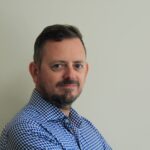 We can offer bespoke access control solutions using Videx products. If this is the solution you need contact us.
Videx offer solutions for a vast range of applications where door entry and access control are required. The systems are widely used in private housing, social housing, public buildings and commercial applications.
Among the range of products that we can offer is the 4000 Series, which is an advanced range of modular door panels designed using the latest 3D modelling software. There are intercom solutions, intercom and camera products, keypads and button options. Videx has recently launched its new 4000 series keypad range which providse great flexibility, features and convenience to users. Each of them have a backlight that can be adjusted to the brightness users need whether that's full brightness all the time, full brightness only when in use, low light level or no light at all. The back light level can be set for both standby and for during operation. The new keypads also carry an impact rating of IK07 and an IP rating of IP6X.
For more information on all of the Videx solutions please get in touch.