Power failure resulting in network downtime can cost businesses substantial sums in revenue; in addition, data lost during those power failures is often not recoverable. UPS Systems instantly respond to power outages and can support equipment until mains power is available or a generator is active.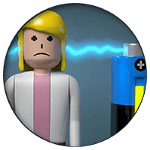 Blackout: Also called a power outage, power cut, a power blackout, power failure is a short-term or a long term loss of the electric power to a particular area. There are many causes of power failures in an electricity network.
Brownout: This happens when there is an overload of electrical circuits. If you have a lot of electrical equipment connected and in use at the same time, this can trigger a brownout resulting in a loss of power. The issue usually lasts for a short period, but it can cause damage to your device.
Noise: Commonly caused by interference from lightning and generators; resulting in unclean power going to your devices. It can cause the operating system and applications to malfunction and possibly corrupt files.
Power Spike: A very short pulse of energy on a power line. Power spikes can contain very high voltages – up to and beyond 6000 volts – but usually last only a few milliseconds, as opposed to longer, but lower voltage power surge. Sometimes surges are preceded or followed by spikes
Power Surge:  Power surges occur when the flow of electricity is interrupted, then started again, or when something sends electricity flowing back into the system. Surges can range from five or ten volts when you turn on your hair dryer to thousands of volts if lightning strikes a transformer.
Protecting you against power failures: the advantages of UPS systems:

Immediately provide backup power during power failure to keep your business running
To bridge the power gap until a standby generator is synchronised
Protect against brownouts, power spikes, voltage dips, fluctuations and complete power failures
Shut down a computer or server in an orderly manner
Reduce downtime costs and protect critical equipment
Protects against data loss; increasing user productivity.
Some of the larger server manufacturers now recommend the use of a UPS as part of their warranty stipulations. Can you afford not to be protected?
Ecl-ips provides a large range of UPS systems from 400VA to 1.6 MegaWatts. These systems can be designed for specific needs or provided quickly in an emergency situation. Single PCs, servers and communication rooms would benefit from rack mounted or tower UPS systems. In large data centres we can provide room based UPS systems complete with power monitoring and control. Click here for APC's UPS Selector to help you find a customised UPS solution.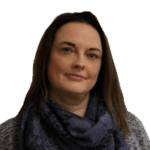 We can assess your UPS System and ensure you have the right product for your business. If you would like us to advise you contact us.
UPS Monitoring and Management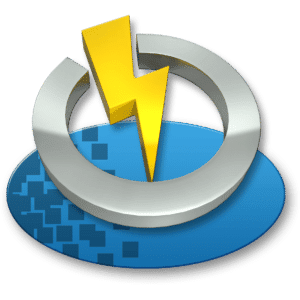 We recommend wherever possible that your UPS is monitored, this can be done locally or remotely. Alerts can be sent to inform you of events or when a battery change is due to help you maintain the resilience that you require. In addition to this there are also various software packages that can automatically shut down servers in the event of a power outage.
Most UPS devices have the capability to house network cards that can report on information that is relevant to the integrity of the system, such as battery condition, run-time remaining, load levels, input voltage etc. In addition to this, environmental parameters such as room temperature and humidity can also be measured and reported on.
Why do you need to monitor a UPS?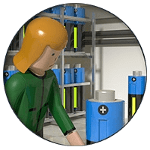 To enable you to respond quickly if action is needed
So you are the first to know when there is a problem
Alerted when the battery isn't performing at full capacity and requires maintenance
Extend the life of the battery with temperature monitoring
Optimise energy efficiency, reduce energy costs and ensure the best performance of your UPS
Prevent costly IT downtime
To know how much runtime you have in the event of power failure