IP is at the centre of all of our solutions and we have extensive knowledge and expertise to ensure that your communication rooms, datacentres and premises are monitored and controlled at all levels.
Our customers include many blue-chip organisations, educational and government establishments throughout the UK. We have an eye for detail and take great pride in the quality of our workmanship – providing you with the most appropriate, well designed and installed system is always our highest priority. Needless to say that recommendation is our biggest selling tool!
Should you require any of our services with a lower initial investment we can offer fully hosted systems that include:
Server Room, Data Centre and Communication Room Monitoring Services
Power Monitoring and Management Systems
Our office is based in the Midlands and includes a full demonstration facility of the products and services that we can provide.
We partner with a number of leading manufacturers and constantly review the latest technologies and products on offer to ensure that we provide the best solutions to our customers.

Read our reviews and feedback from independent review site SayHola.
"We are very happy with how the project has gone"David Smith
"Arrived when said that they would and dealt with problem quickly and efficiently"
"Ecl-ips installed a NetBotz Environmental Management System in our office Server Room to ensure that our critical kit was kept..."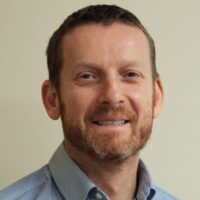 Aaron Kernaghan
Managing Director
Aaron usually focuses on solving customers' challenges. He enjoys seeing his team develop and working with customers to provide important business support tools.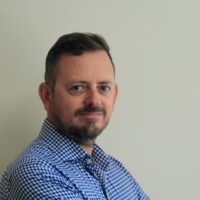 Darren Roe
Operations Director
Darren and his team help customers achieve their requirements on time and provide continuous off-site and on-site support when and where necessary.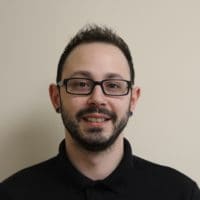 Stephen Gilbert
Technical Manager
Technical-minded Steve enjoys tinkering with gadgets and finding out how stuff works. He uses this enthusiasm to develop the best solutions for our customers.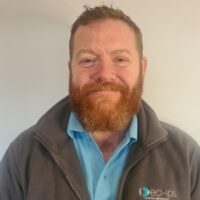 Peter Coughlin
Business Development Manager
Peter is an experienced business development professional with a wealth of knowledge and a can-do attitude. He will focus on providing you with solutions that are right for your organisation.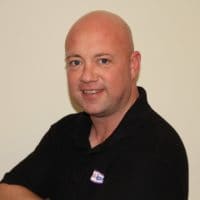 David Harris
Project Engineer
David has an extensive background in IT and AV.  David takes pride in everything he does, ensuring that the customer is at the heart of all his decisions.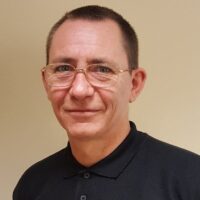 Adrian Waller
Project Engineer
Adrian has a wide and expansive background in IT network and communications systems. He ensures every install is completed to the highest standard for our customers.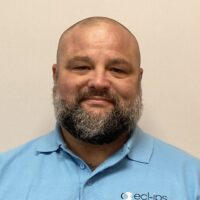 Lee Walker
Project Engineer
Lee joined the Ecl-ips team in November 2021, having had just over five years experience working as a field engineer and mentor for a major telecommunications company.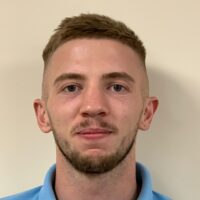 Declan Carvell
Project Engineer
Declan is passionate about all things electrical. He has six years security and electrical engineering experience across a broad range of clients and environments.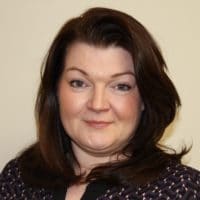 Angela Price
Business Support Co-Ordinator
Providing business operations support to ensure we deliver service excellence to our customers, Angela always strives to exceed customer expectations.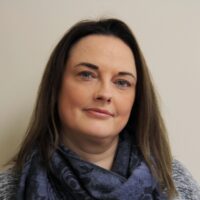 Nicky Ayers
Sales and Marketing Executive
Nicky feels lucky to be part of the Ecl-ips team, helping  people find the right security solutions to suit them. Nicky also helps keep our clients updated with Ecl-ips news.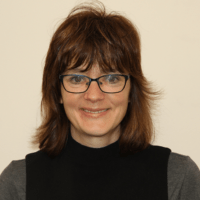 Karen Uppal
Digital Marketing Executive
Karen is helping to develop the website and promote Ecl-ips so more businesses choose us for their security and real-time monitoring needs.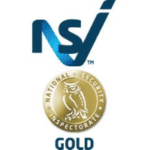 National Security Inspectorate (NSI) Gold Accreditation
Providing a high standard of customer service has always been a priority for Ecl-ips and to demonstrate this commitment we have achieved NSI Gold status. This means that we comply with industry specific standards and are subject to independent regular audit by the NSI to monitor our continuing compliance with those standards. The NSI said this is as demanding as any approval in the security and fire sectors in which it operates, and is recognised by industry, the police, fire and rescue services, insurers, and other stakeholders.
ISO 9001 Standard
To achieve the NSI Gold acreditation we have to operate a Quality Management System (QMS) which is compliant with the BS EN ISO 9001:2015 Standard. The British Standards Institution (BSI) believes the ISO 9001 quality management system helps companies to continually monitor and manage quality across their businesses so we can identify areas for improvement. The NSI Gold Approval, means our QMS is tuned to the specific needs of the security sector in which we operate.
CCTV Logbook
We offer CCTV Logbook to all of our customers providing data input and full training as required. CCTV Logbook is a cloud-based solution providing CCTV asset management, document storage and CCTV maintenance review scheduling. Additionally, the compliance package provides a step-by-step guide to fulfilling the requirements of the 12 Guiding Principles of the Surveillance Camera Code of Practice and helps our customers meet their legal obligations in respect of data protection.
Safecontractor Approved since 2015
Being SafeContractor accredited means we are on an approved list of contractors who are Health & Safety accredited, reducing the risks to our customers. The accreditation demonstrates that our health and safety documentation is up to date and meets recognised industry standards. This seal of approval from SafeContractor, which is run by the Alcumus Group, means we join 3,000 other contractors that are part of the accreditation scheme. Businesses who want to use our services are able to find us as part of their membership of its Contractor Management System.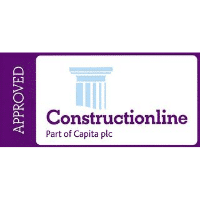 Constructionline Approved
We are Constructionline Approved meaning we appear on its lists of vetted suppliers for construction buyers. Through our membership we gain access to a wide range of procurement contracts and projects while potential buyers gain access to a validated pool of high quality suppliers. Constructionline encourages the use of PAS 91, a standardised prequalification questionnaire which is designed to reduce the need for suppliers to complete a variety of different documents for different clients, simplifying the process for suppliers. Developed by the British Standards Institute (BSI), the question set has been commissioned by Government and is a recommended common minimum standard for construction procurement.
ECS Card Holders
Our engineers have received the the appropriate training and qualifications for the job they do on site meeting the standards of the Electrotechnical Certification Scheme (ECS) which is the sole ID and competence card scheme for electrotechnical operatives in the UK and is recognised and endorsed by the industry. Their ECS cards prove their qualification status, main electrical occupation, identity, health and safety awareness, as well as any additional disciplines in which they are skilled to work.
The ECS is a partner of the Construction Skills Certification Scheme (CSCS) and covers not just core electrotechnical occupations, but specialised industries such as building controls, data communications, highway electrical and fire & security.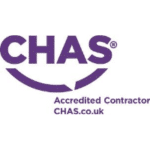 CHAS (Contractors Health and Safety Assessment Scheme) Accredited
To demonstrate its commitment to high health and safety standards Ecl-ips holds the respected CHAS (Contractors Health and Safety Assessment Scheme) accreditation. Our certification proves that we have demonstrated compliance with the CHAS standards which are in line with UK Health and Safety regulations and the Safety Schemes in Procurement (SSIP) core criteria. The CHAS accreditation also shows that Ecl-ips has complied with the Construction (Design and Management) (CDM) Regulations 2015, which are governed by the UK's Health and Safety Executive (HSE). If you want to search for high quality suppliers like us you can join CHAS for free.
IASME Governance Standard Certified
The IASME Governance Standard was developed over several years during a government-funded project to create a cyber security standard which would be an affordable and achievable alternative to the international standard, ISO 27001. It allows small businesses, like Ecl-ips, to demonstrate their level of cyber security and shows they are taking good steps to properly protect their customers' information and thus are meeting the latest data protection rules as required by the GDPR. We completed the Standard via a self-assessment process completed by our Senior Engineer, Stephen Gilbert.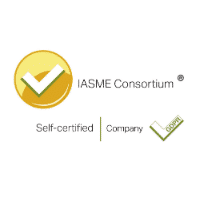 Cyber Essentials Certified
By gaining the IASME Governance Standard,  we also passed the Cyber Essentials assessment. Cyber Essentials is a government -approved business certification scheme specifically aimed at helping businesses become more secure against internet born threats.
Member of the TISK Report
The TISK Report is the World's largest Open Data platform committed to ending corruption, supply chain labour abuses and modern slavery, joining up Transparency In Supply Chains (TISC) reporting globally. As an open data initiative, it meets the compliance requirements of section 54 of the Modern Slavery Act 2015.
Ecl-ips Anti-Slavery Policy and our TISK Report membership page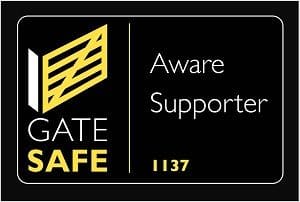 Gate Safe Supporter
Ecl-ips provides access control systems for automated gates. However, we are aware that automated gates can become a safety hazard which is why we support the work of GateSafe. This charity was set up in 2010 following the tragic deaths of two children crushed by automated gates in separate accidents. As a GateSafe supporter we would always recommend that you choose an accredited installer for supply and installation and that once installed you ensure continuing good maintenance of your gates.
Our Partners
We work very closely with carefully chosen partners to provide not just complementary solutions but resilient and long term solutions.