Why Ecl-ips?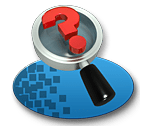 Ecl-ips is an independent company that specialises in environmental and security threat management.
IP is at the centre of all of our solutions and we have extensive knowledge and expertise to ensure that your communication rooms, data centres and premises are monitored and controlled at all levels.
Our customers include many blue-chip organisations, educational and government establishments throughout the UK. We have an eye for detail and take great pride in the quality of our workmanship – providing you with the most appropriate, well designed and installed system is always our highest priority. Needless to say that recommendation is our biggest selling tool!
Our Pledge
1. Our independence gives you great all round flexibility.
2. We are forward driven and motivated professionals.
3. It is our attention to detail that completes your project efficiently.
4. To truly understand your needs, we look at things from your perspective.
5. We take pride in knowing that project ownership leads to quality and success.
6. Our customers are confident with our reliability and organised conduct.
7. Technical support is available in person, via the telephone or through remote access.
8. We have not stopped growing.
9. We are who we are because of the amazing customers that we work with.
10. Every aspect of our company is driven by solutions.
We are based in the Midlands and our office includes a full demonstration facility of the products and services that we can provide.
We partner with a number of leading manufacturers and constantly review the latest technologies and products on offer to ensure that we provide the best solutions to our customers.
For specialists in IP Monitoring – speak to Ecl-ips.