Paxton Access has become a market leader in access control through its constant efforts to exceed the expectations of installers and system users. The company has been profitable and enjoyed considerable growth every year since 1993. Paxton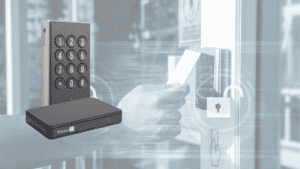 is a stable company and has a sound investor and offer stability in the long term.
We are long-standing Paxton partners and as part of our wider security industry knowledge we are able to provide specialist expertise of Paxton's high quality products and software. As an established partner we are able to take advantage of its free installer training workshops and excellent technical support team. We can also provide our customers with the  five-year guarantee and simple returns process Paxton offers.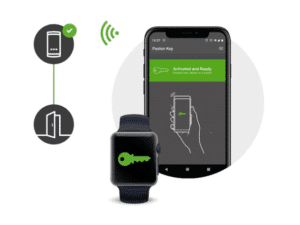 Paxton has embraced the move into touchless smart technology with the latest innovations for its Paxton10 integrated access control and CCTV solution, including its key app which means you can provide smartphone access.  Additionally the company has ensured its Paxton Net2 access control system has kept paced with recent advances. This includes the development of the Paxton Connect app which contains a range of features in one smart platform and enables you to manage multiple sites remotely from a smartphone. This app is available for both Paxton 10 and Net2.
Other Paxton solutions that we can offer are the Paxton Door Entry system the can work standalone or within Net2 or Paxton10, and PaxLock door handles which form part of Paxton's range of wireless access control solutions for effective door locks. Again these can work as a standalone option, or be networked into the Net2 system.