Ecl-ips has experience in deploying a broad range of data centre solutions. The data centre is constantly evolving and needs to be flexible enough to enable its owner to keep up with existing and new technologies.
With the emergence of cloud computing most users today will be storing their data in a data centre somewhere. Due to the complexity of the environments and the equipment operating within them there are several parts of the data centre that can be monitored. Solutions supplied include real-time monitoring requirements, power management and UPS systems as well as the provision of network infrastructure, racks and enclosures.
Our Range of Data Centre Solutions:

Real-time monitoring solutions can monitor a range of environmental and other factors which otherwise could cause disruption for your business. We are specialists in providing the broad range of real-time monitoring hardware, software and services that are available to provide businesses with the systems that they require. To  improve your real-time monitoring further we have experience in integrating a lot of third party devices from various manufacturers into our platforms.
Eliminating power management issues is essential for IT and Facilities Managers to maintain system availability of increasing higher density equipment. Doing everything you can to improve energy efficiency and minimise waste is crucial. And no matter what type of facility you have, power is critical to your operation. Unplanned outages, equipment glitches, and poor power quality can cost you daily. Having the proper power management products can help you reduce costs, improve operational efficiency, and meet sustainability goals.
Avoid costly power outages by having an Uninterruptible Power Supply to provide seamless transition between mains power failure and a battery backup.  Power failure resulting in network downtime can cost businesses substantial sums in revenue; in addition, data lost during those power failures is often not recoverable. UPS Systems instantly respond to power outages and can support equipment until mains power is available or a generator is active.
Whether it's a network closet, a server room, or a data centre of any size, IT operations rely on enclosure and rack systems for support, organisation, and management of the rack-mount equipment. Servers, storage, switches, routers, power distribution units, console port servers, KVM switches — today's enclosure and rack systems are expected to support a greater number and greater variety of applications and devices. We can offer the APC Netshelter SX, SV and CX range of storage solutions as well as Environ Enclosures and Rack Systems.
Network appliances enabling remote or local access monitoring and control for your APC NetShelter SX enclosures.
APC Rack Access Control uses the NetBotz 250 appliance plus a handle kit to enable remote lock/unlock capabilities and badge access privileges for IT enclosures. The appliance can be mounted in a 0U or 1U configuration and is designed to work with APC NetShelter SX racks.
Data Centre Infrastructure Management (DCIM) is the convergence of IT and building facilities functions within an organisation.The main aim is to provide administrators with a holistic view of a data centre's performance so that the equipment is used as efficiently as possible. We are able to offer a comprehensive DCIM solution through Schneider Electric's Struxureware for Data Centres and its EcoStruxure range.
EcoStruxure IT revolutionizes DCIM by delivering a Datacenter Management as a Service (DMaaS) architecture, purpose-built for the hybrid IT and data center environments. The vendor-neutral architecture delivers a new standard for proactive insights on critical assets that impact the health and availability of an IT environment with the ability to deliver actionable real-time recommendations to optimize infrastructure performance and mitigate risk.
Excel is a world-class premium performance end-to-end infrastructure solution. There are a range of networking solutions from Excel that Ecl-ips can provide.  As an Excel Cabling Partner (ECP) our engineers and designers are all accredited to the required standards.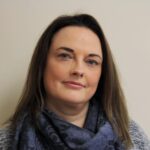 We can provide integrated solutions for protecting your data centre and your all your IT assets. If you want to know more contact us
Data Centre Audit
If you want to ensure that your existing infrastructure is meeting your current needs Ecl-ips can provide a full data centre audit. Our experienced, highly qualified engineers will attend your site to carry out the thorough inspection to ensure that you have the right monitoring, security and access systems for your needs.
What will the audit cover?
What security you currently have in place
Whether you have any fire detection in place
What fire fighting equipment is available
Hardware installed including switches, servers and storage devices
The peak electrical load required by the equipment installed
Checking the age and capacity of your existing UPS equipment
The condition of your comms room
The temperature of your comms room
Air conditioning equipment
If any Power Monitoring is installed
Following the visit we will provide a full written report including:
A diagram of the room layout
An outline of our findings, supported by photographs
Recommendations on where we can see any improvements that can be made
Our team are always happy to offer help and advice regarding the upkeep of your comms room and regularly post information on our blog on the culture of common threats to your IT network.