Ecl-ips has experience in deploying a broad range of data centre solutions. The data centre is constantly evolving and needs to be flexible enough to enable its owner to keep up with existing and new technologies.
With the emergence of cloud computing most users today will be storing their data in a data centre somewhere. Due to the complexity of the environments and the equipment operating within them there are several parts of the data centre that can be monitored. Solutions supplied include real-time monitoring requirements, power management and UPS systems as well as the provision of network infrastructure, racks and enclosures.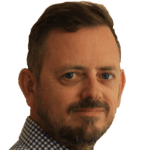 If you want to ensure that your existing infrastructure is meeting your current needs Ecl-ips can provide a full data centre audit. Our experienced, highly qualified engineers will attend your site to carry out the thorough inspection to ensure that you have the right monitoring, security and access systems for your needs. To request an audit please contact us.
Our range of data centre solutions:

Real-time monitoring solutions can monitor a range of environmental and other factors which otherwise could cause disruption for your business.
Eliminating power management issues is essential for IT and Facilities Managers to maintain system availability of increasing higher density equipment.
Data Centre Infrastructure Management (DCIM) is the convergence of IT and building facilities functions within an organisation.
Avoid costly power outages by having an Uninterruptible Power Supply to provide seamless transition between mains power failure and a battery backup.
Excel is a world-class premium performance end-to-end infrastructure solution. There are a range of networking solutions from Excel that Ecl-ips can provide.

Whether it's a network closet, a server room, or a data centre of any size, IT operations rely on racks and enclosures for support, organisation, and management of the rack-mount equipment.
APC Netbotz Access Control Network appliances enabling remote or local access monitoring and control for your APC NetShelter SX enclosures.
We supply the APC range of cooling solutions for data centres.