People are essential to the operation of a data centre, but, according to Schneider Electric, studies consistently show that people are directly responsible for 60% of data centre downtime through accidents and mistakes. That means finding effective access control solutions throughout the data centre premises right down to the racks where appliances sit, that balances the level of protection required with the cost, is vital. This need to protect IT appliances extends to the server room or other IT rooms within business premises.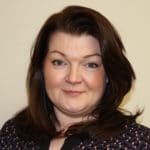 We can provide the full range of APC NetBotz products to provide you with a complete solution for your data centre and server room. If want to know more contact us.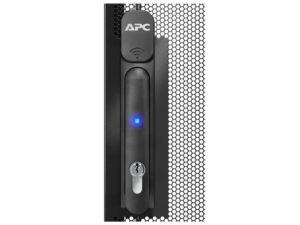 Essentially an effective access control system needs to reliably answer the question who are you and why are you here? If you are extending access control to the rack level the APC Rack Access Control solution should provide you with peace of mind. This uses the NetBotz 250 appliance plus a handle kit to enable remote lock/unlock capabilities and badge access privileges for IT enclosures. The appliance can be mounted in a 0U or 1U configuration and is designed to work with APC NetShelter SX racks.
Access is granted through the use of proximity cards or a Web interface. Administrators can easily configure access control profiles for individual employees, configure scheduled access to equipment for maintenance purposes, and view audit trails. Various alarm notifications are available to indicate a compromised security state such as forced entry and door position.
This system also integrates with NetBotz Devices and Schneider Electric's Data Center Expert.