Paxton has become a market leader through its constant efforts to exceed the expectations of installers and system users. The company has been profitable and enjoyed considerable growth every year since 1993.
The guarantee on most of the Paxton products is five years from the date of manufacture. It is intended that this guarantee should be in plain English, in large print and very clear to all. Should you have any problem understanding it, or think that it is ambiguous in any way, please let us know.
For further information please find the Paxton Access Control Brochure below that explains what electronic access control is, the benefits of access control over keys and locks, including its flexibility, and how access control will help to keep your buildings secure.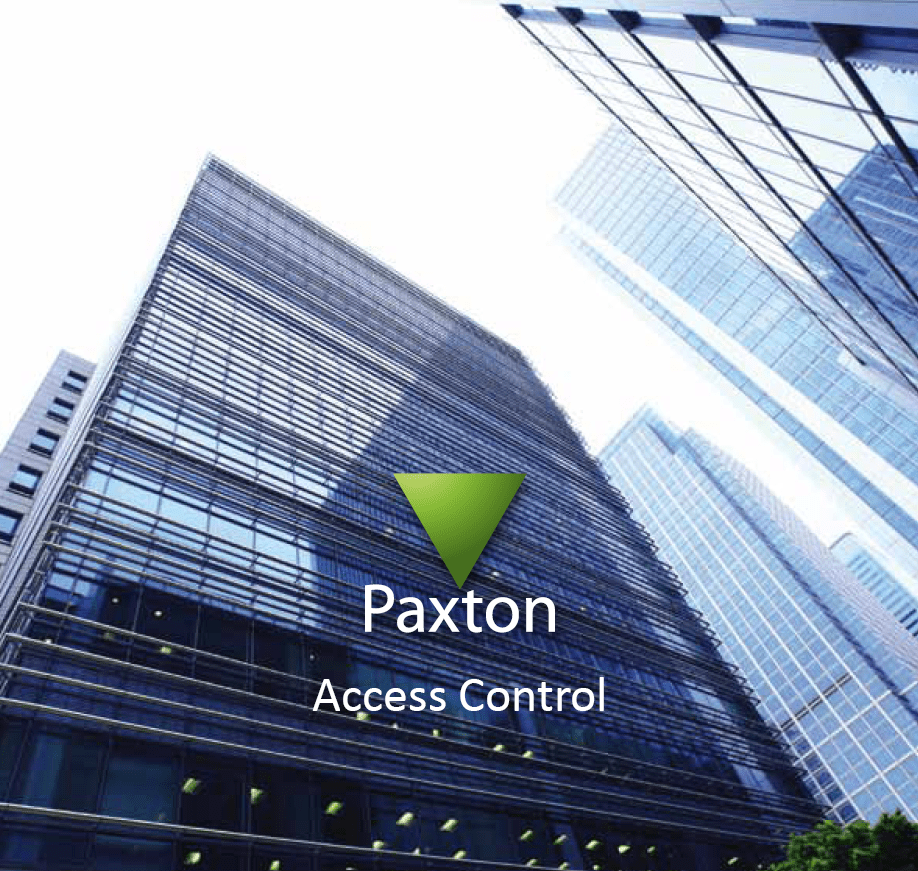 Paxton do manufacture stand alone access control systems but in our opinion the pick of the crop are the Net2 range of network connected access control systems providing control from your desk or even mobile devices.
Product highlights are the Paxlock Pro that is a networked access control system in a wireless door handle that communicates with a server PC via the Net2Air Bridge. This is suitable for meeting room doors, communication and server room doors and also internal doors that may be awkward to hardwire. For smaller businesses it also has the advantage of allowing you to have a comprehensive access control system at reduced cost.
Ecl-ips can supply a range of Paxton accessories including Tokens, Readers and Software.
For the latest product selection guide click on the image below.