Avigilon access control solutions range from basic systems to those that provide the flexibility and performance you expect from a technology-driven security company.

All systems are 100% browser-based and require no software installation, and are fully integrated with the Avigilon Control Center (ACC) video management software, so they are ready-to-go with minimal fuss.
Ecl-ips is a well-established Avigilon partner and the team is fully trained in both Avigilon CCTV and its access control solutions as well as the ACC software. If you want either just access control or an integrated security system we can help.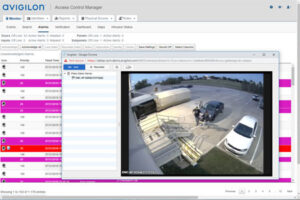 The Access Control Manager (ACM) solution can be developed for larger-scale companies and is engineered with IT professionals in mind.  This is designed to help you focus on securing your people, property and assets, while giving you the flexibility to respond to alerts wherever you are. It integrates with Avigilon's CCTV software, Avigilon Control Center, to provide you with a powerful security solution.
Key Benefits
Integrate with open-field hardware from leading manufacturers
Exchange identity information with multiple directories and database types
Software integrations enable wireless locks, biometrics, intrusion panel management, video verification and visitor management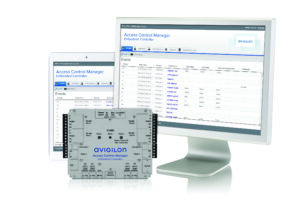 The ACM Embedded Controller  is browser-based and designed for securing up to 16 access doors. This solution uses open-field hardware from HID Global combined with factory-installed software from Avigilon that aligns with the needs of small and medium sized businesses. The familiar interface helps make it quick to learn and understand using any mobile device or PC with an internet connection.
Key Benefits
No server required – ACM™ software is factory installed on the controller
Automatic configuration of doors, inputs and outputs after each interface panel is created
Simplified navigation structure is easy to understand and you're never more than two clicks away from most operation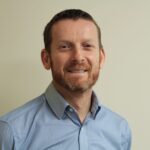 Ecl-ips can carry out a thorough assessment to ensure we provide the right access control solution for you. If you need our expertise contact us.