The Avigilon on-premise access control solution, Avigilon Unity Access, formerly Access Control Manager (ACM), is designed for enterprise-grade installations and has been developed to keep people, property and assets safe and secure at all times.
This 100% browser-based system allows operators to conveniently manage access and respond to alerts from wherever they are. You can fully integrate the access control system with the Avigilon Unity Video (formerly Avigilon Control Center /ACC) software, so you manage your access control and CCTV systems with minimal fuss.
Ecl-ips is a well-established Avigilon partner and the team is fully trained in both Avigilon CCTV and its access control solution as well as its software. Avigilon is now part of Motorola Solutions and all the Avigilon Unity Access, components are designed, prototyped, and built in-house in Texas, USA. If you want either just access control or an integrated security system we can help.
On-Premise Easy-to-use Access Control
The Avigilon Unity Access solution can be developed for larger-scale companies and is engineered with IT professionals in mind.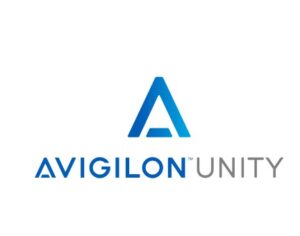 This is designed to help you focus on securing your people, property and assets, while giving you the flexibility to respond to alerts wherever you are. It integrates with Avigilon's CCTV software, Avigilon Control Center, to provide you with a powerful security solution. You can also integrate ACM with SALTO electronic locks.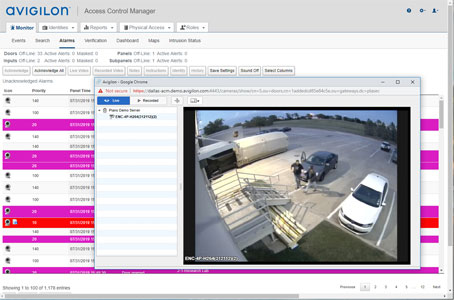 Secure web-based access control
Web-based control panel software accessible from any browser with no software installation required
Easy to deploy with plug-and-play appliance installation
Built-in identity management, alarm management, and pre-defined or customisable reports in the Avigilon Unity Access Browser
Quickly access door commands and global actions within the mobile-friendly Avigilon Unity Access app
Built with an open architecture to seamlessly integrate with third-party devices and systems
Integration with Avigilon Unity Video
Integrate Avigilon Unity Access with Avigilon Unity Video (formerly Avigilon Control Center/ACC) so you can proactively monitor and secure sites with a combined CCTV and access control system
Streamline identity verification and unlock the door directly from ACC
Find people quickly with  Avigilon Appearance Search
H4 video intercom support allows two-way audio communication, video verification, and remote unlock from ACC
Stay informed with alerts of potential threats on the Avigilon Unity Video Focus of Attention interface
Combine Identity Correlation Reports and video for contact tracing purposes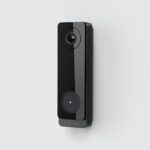 Cloud-based Video Reader for Avigilon Unity Access systems
Deploy the most advanced door reader technology from Avigilon Alta with built-in 5MP camera and support for existing legacy credentials
Compatible with Avigilon Unity Access and legacy on-prem access systems
No additional software or subscriptions required
Watch footage directly in Avigilon Unity Video and existing video platforms with ONVIF Profile S and T compliant video feeds
Easy installation with standard wiring – no need to rip and replace existing infrastructure
SALTO electronic locks and Avigilon Unity Access integration
Integrates with the complete SALTO solution including software, peripherals, locks and cylinders, and the SALTO Virtual Network (SVN) technology
Streamline access management with access data directly stored on the card
Always have up-to-date access rights on all doors and locks
Control doors regardless of their internet connectivity
Easily expand a facility by adding more locks without changing the infrastructure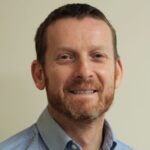 Ecl-ips can carry out a thorough assessment to ensure we provide the right access control solution for you. If you need our expertise contact us.
Frequently Asked Questions?
Why do I need access control?
Access control allows you to manage your buildings more effectively and keep them more secure. They give you the ability to monitor people entering buildings, or parts of your site both if you are on site or off site via remote access.
How can Ecl-ips help me choose the right access control system?
Ecl-ips can visit you and carry out a thorough assessment to ensure we provide the right access control solution for you. If you need our expertise contact us.
What is Avigilon Unity Access (formerly Avigilon Control Manager/ACM)
This is Avigilon's on-premise access control solution, which can be developed for larger-scale companies . It is are 100% browser-based and requires no software installation.
What are the benefits of Avigilon Unity Access?
This is a simple-to-use browser based access control system which integrates with Avigilon CCTV and SALTO wireless locks. Contact us to find out more.
Can you integrate Avigilon Unity Access with CCTV?
Yes, one of the advantages of choosing Avigilon Unity Access is that it integrates with its CCTV software, Avigilon Unity Video. Uses of its CCTV system will also find the access control system easy to use as it has a similar interface.