Avigilon is defining the future of protection through innovative high-definition surveillance solutions and has shown how its advanced technology can meet the challenges posed by COVID-19.
Founded in 2004, Avigilon, now part of Motorola Solutions, design and manufacture high-definition surveillance solutions that deliver the best evidence. Their open, industry-leading HD network video management software and megapixel cameras are reinventing surveillance by providing the world's best image quality.
With open components you can customise your own powerful, scalable and cost-effective surveillance solution. With all of the Avigilon hardware and software designed and manufactured in North America, you will always get the best quality and the most reliable products in the industry.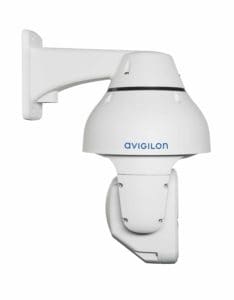 Avigilon High Resolution Cameras are all network connected and offer a large and variable range of devices with a resolution from 1 Megapixel to 30 Megapixels.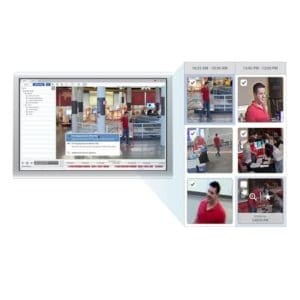 Avigilon believe powerful software doesn't have to be complicated. That's why they've re-engineered Avigilon Control Center from the ground up to be easier to use with an improved system explorer, simplified software functions and more real estate dedicated to camera views.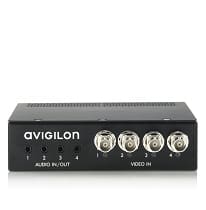 Avigilon's video encoder is the most cost-effective way to migrate your current legacy system to a network-based IP-system.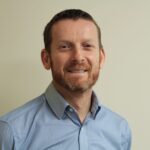 Why not give the Avigilon system a try?
We offer a FREE 1 week trial of the Avigilon Camera System. Find out more!
CCTV Frequently Asked Questions
Do I need to have CCTV?
CCTV is a great way of providing part of your safeguarding portfolio at any site. Ecl-ips installs CCTV due to Health & Safety requirements as often as to solve security issues which is the usual use for CCTV. Be careful when venturing into the world of CCTV and make sure that CCTV is the only option as advised by the Surveillance Camera Commissioner, also ensure that you are working with a qualified supplier, preferably an NSI Gold installer.
How does CCTV work?
A CCTV or more modern term is Video Management System now tend to run over standard computer networks as modern phones systems also do. The system consists of cameras, a storage device (that runs the management software), network cabling, Power over Ethernet switch and a viewing workstation or mobile device. Cameras can record continuously to the central storage device and be interrogated locally on a device with software on it. A new addition that replaces the local storage are Cloud solutions that record footage based on triggers such as movement, analytics or detectors. In this case, all footage is recorded in the cloud and accessible via an APP or Web Browser.
Can I view cameras remotely?
Yes, this is now available on most systems but you should be aware that as soon as you open up your cameras to the internet there is a security risk. Please make sure that you don't use admin or administrator as usernames or any default usernames or passwords on your systems. Many Video Management systems now offer web browsing and also App support for both live viewing and for looking at recorded footage.
If I already have cameras can you upgrade my system?
Yes we can, most systems can be upgraded. If it is an analogue system this is made quite easy with encoders or if you have an IP connected system you have more options with ONVIF compliant cameras. The main process here is working out what you would like to achieve by upgrading.
Can CCTV systems detect motion or people?
On some CCTV systems, this is done within the camera either via motion or analytics. Analytics can now identify people, cars or lorries as categories. Even more sophisticated systems can identify car number plates or colours as well as faces, so watch out!
What are the data/GDPR obligations regarding CCTV?
This really is a difficult one to answer quickly but within Article 5 of the GDPR Guidelines it requires that Data is processed lawfully, collected for specified purposes, relevant, retained responsibly and processed securely. The data controller of an organisation is ultimately responsible for this and previously may not of had any dealings with CCTV before. To find out more click here.
How secure is the CCTV video? Can anyone access it?
Your CCTV System is as secure as you make it. One of the securest ways of running a CCTV system would be to only allow known secure traffic to it, maybe by using a VPN. Otherwise if you are running a CCTV system ensure that all of your users are current, know how to operate the system responsibly and have strong passwords to get to the system. GDPR compliant systems will allow the administrator to inspect the logs for use of the CCTV system, this should be taken seriously as the Data Controller is ultimately responsible for the use of the system.
How long can I save video for?
The short answer for this one is for as long as the designated use of the system requires. Once you have carried out Camera Risk Assessments and defined the purpose of your CCTV System the retention period should be fit for purpose. Generally, a minimum of 14 days is recommended but regularly we see 28-31 days. Banks usually retain footage for 3 – 6 months according to Banking standards but it wouldn't be unusual for a casino to retain footage for 6-12 months.
Can I use CCTV cameras to know who is in the building?
In theory this would be a possibility but only with very strict access control in place. I would say that the most accurate way of working this would be via an swipe in / swipe out access control system in conjunction with an integrated CCTV system.
Do I need a UPS for a CCTV system?
We would always recommend that a CCTV System has a back up power supply. More often now, as CCTV Systems are IP Based, this is easy to achieve with a UPS. Don't forget that UPS devices also require monitoring and batteries generally tend to last for 5 years or so.
What's the process if I wanted to buy a CCTV system?