If you are looking for the most advanced and flexible CCTV system, with a wide range of high-definition cameras and intuitive user-friendly software then you should take a look at the options from Avigilon, which has been part of Motorola Solutions since 2018. For nearly 20 years Avigilon has defined the future of security and protection through innovative surveillance solutions. Avigilon solutions help you find and share critical intelligence faster, so you can respond to events with the speed and decisiveness that keeps people, operations and assets safe. In March 2023 Motorola Solutions rebranded Avigilon's products and software as Avigilon Unity while the cloud-based solutions provided by Ava Security and Openpath were rebranded as Avigilon Alta.
The advanced CCTV cameras can be combined with Avigilon's open, industry-leading HD network video management software, Avigilon Unity Video, formerly Avigilon Control Center (ACC), and recording hardware to create a full end-to-end solution. Avigilon CCTV cameras are ONVIF compliant, meaning they meet the standards for IP products within the video surveillance industry that enables them to communicate with each other and they can work with ONVIF-compliant products from other manufacturers. Additionally, the cameras all come with a five-year warranty demonstrating the quality of the Avigilon product. All of the Avigilon hardware and software solutions are designed and manufactured in North America.
Additionally, the software integrates with Avigilon's access control solution, Avigilon Unity Access, seamlessly, allowing you to verify the identity of the person attempting to access a door connected to a camera, quickly search for a person using their cardholder information and view video clips of related door activity.
Benefits of CCTV
If you want an accurate record of events that could be used for capturing evidence of criminal behaviour; accidents at work, access to buildings or property then you need CCTV. If additionally, you are managing surveillance and access on a site then advanced CCTV software will allow you to search for those events, for particular people and vehicles and also deal with events in real-time if necessary. There are a number of reasons why choosing CCTV could benefit you:
Deter criminals: If a cameras on your building chances are they will be deterred from carrying out their criminal activity around your property.
Health & Safety: Record incidents and accidents in the workplace or public places for health and safety records and helps to protect against false claims when accidents occur
Safeguarding and Protection: Within a healthcare or education setting, or hospitality venues CCTV can help protect students, patients or staff, by picking up poor behaviour by staff or customers
Quality Assurance: A manufacturer could ensure quality assurance for their retail customers through the use of CCTV cameras.
Loss Prevention: Internal theft is a larger problem for most companies than they realise and this could deter this
Peace of Mind: Security cameras give you the ability to 'look in' to your premises and with smart systems this includes accessing footage from a home computer or smart phone
Avigilon: Helping you respond to critical events faster and smarter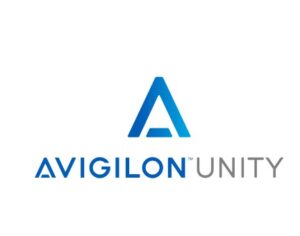 Originally founded in 2004, Avigilon, now part of Motorola Solutions, designs and manufactures high-definition surveillance solutions. We are a well-established partner and selected the company as a supplier because of its advanced software, the high quality of its hardware, as well as its continued innovation to solve surveillance solutions. This has continued since its acquisition by Motorola Solutions, with new product offerings including body-worn cameras. In March 2023 Motorola Solutions rebranded Avigilon's products and software as Avigilon Unity while the cloud-based solutions provided by Ava Security and Openpath were rebranded as Avigilon Alta.
Our team members have technical expertise in the Avigilon Unity Video, Avigilon recorders and cameras. We take time to understand Avigilon's software developments and ensure they work before we offer them to clients and we test out new products so we know how they can benefit you. Through our understanding we can offer you a bespoke design for your CCTV solution, which we can integrate with access control if required. Additionally, we are an NSI Gold-accredited company so if you choose us you will be selecting an installer that is committed to meeting the highest standards required for all the security systems we provide. We have also had to demonstrate that we operate a Quality Management System (QMS) and this is compliant with the BS EN ISO 9001:2015 Standard.
Offering advanced CCTV across a range of sectors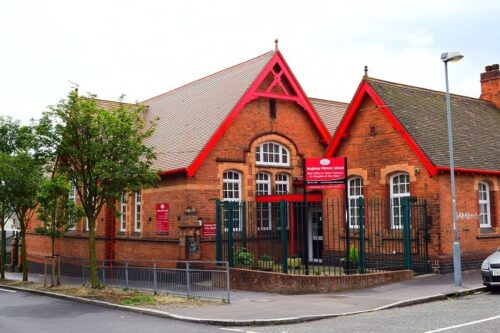 Education
Avigilon provides a complete set of security solutions that can help you create a safe and secure environment and protect your students, staff and visitors. Ecl-ips has several years of experience with a range of schools in the UK both in the private and state sector. Many of our customers have been with us for many years and we have helped them to upgrade their CCTV over time which is ideal when budgets are tight. The Avigilon solution offers:
Easy to use, but advanced, video management software
Powerful search capabilities allowing you to sorts through hours of footage with ease to quickly locate a specific person or vehicle
The ability to integrate with Avigilon's on-premise access control solution, Avigilon Unity Access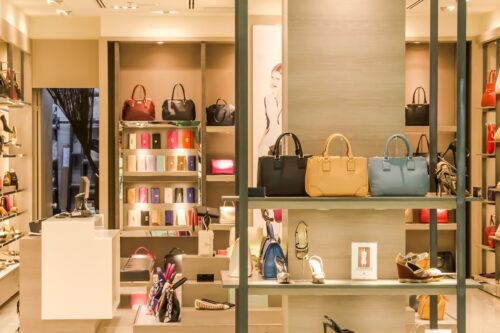 Retail
The UK's annual retail crime survey from the British Retail Consortium illustrates the problems faced by shop owners and their staff. The retailers surveyed annually regularly problems with violence and abuse against staff as well as theft. CCTV can play a role in crime prevention and collecting evidence of theft or abuse of staff. Features of the Avigilon solution that could help particularly retailers include:
Body-worn cameras: providing peace of mind to front-line staff and allowing them to record footage when they are faced with challenging situations
Avigilon Appearance Search technology sorts through hours of video with ease to quickly locate a specific person which could help find someone quickly you suspect of shoplifting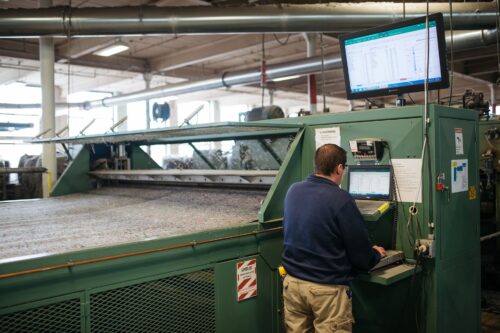 Manufacturing
If you operate a manufacturing business or other form of large commercial site used for distribution or packing then keeping track of staff and monitoring dangerous areas or car parks is important. With Avigilon's CCTV solution you can keep your premises safe and secure, monitor manufacturing processes and optimise business efficiencies. Features that can help:
Unusual Activity Detection: This continuously learns what typical activity in a scene looks like and then detects and flags unusual speed and location of people and vehicles, enabling you to quickly identify atypical events.
Health and Safety Monitoring using strategically placed cameras linked to Avigilon Unity Video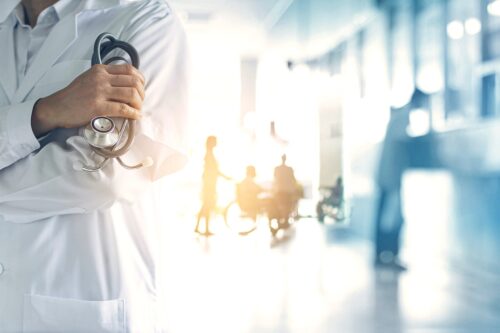 Healthcare
Avigilon provides proactive security solutions to help protect patients and staff across hospital areas and locations, while securing technology and equipment. With our expertise we can also integrate electronic access control with Avigilon's CCTV system to provide additional protection within healthcare settings.
The benefits of the Avigilon solution include:
Easy Integration: Avigilon solutions are built on an open platform and allow you to slowly migrate current analogue or hybrid systems to full IP without significant added cost.
The powerful search function: allowing you to sorts through hours of footage with ease to quickly locate a specific person or vehicle
Enhanced investigation features: Avigilon Unity Video software offers thumbnail search capabilities to help you cut down your investigation time across all cameras.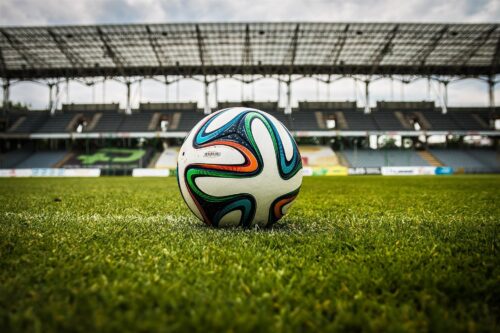 Stadiums/Arenas
Keeping spectators safe in crowds of thousands isn't easy. Avigilon CCTV solutions deliver exceptional image detail and powerful system control to help ensure the safety of the audience or sports fans as well as the ability to quickly respond to events. We are based in the West Midlands which boasts a range of large stadiums and entertainment arenas that could benefit from our Avigilon expertise. Beneficial features of the system include:
Focus of Attention: this leverages AI and video analytics technologies to help operators effectively monitor dozens or even hundreds of cameras at once.
More Coverage, Fewer Cameras: Avigilon's H5 Pro range of cameras allow you to cover wider areas with fewer cameras, reducing installation, licensing and maintenance costs.
Manage Bandwidth for High-Definition Video: Avigilon's technology minimizes bandwidth, allowing you to view camera views of the arena on a single screen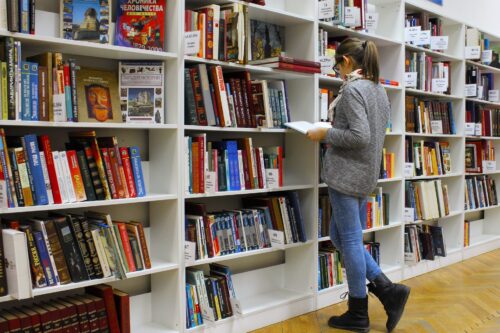 Public Sector
In the UK local authorities need to be aware of their obligations to follow the Surveillance Camera Code of Practice and meet data protection requirements that protect the right to privacy when installing and operating CCTV. Avigilon's software is developed to protect the security of the data you are collecting and its large range of cameras allow you to select the right ones to fulfil the purpose required for your CCTV system. The benefits for the public sector include:
Avigilon's CCTV Solutions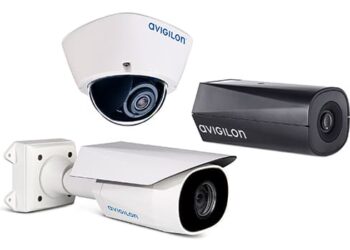 The H5A cameras are the latest range of high-performing smart cameras from Avigilon and are embedded with the latest analytics. The H5A bullet, box and dome cameras were launched in 2019 but Avigilon has been gradually adding more products since then which are able to help you deal with a range of CCTV challenges.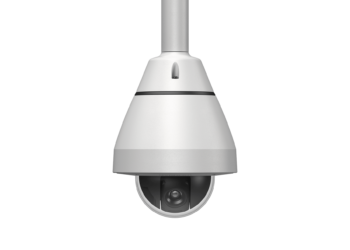 The Avigilon H5A Pan-Tilt-Zoom (PTZ) camera brings wide area coverage, high-speed movement and long range detail, empowering security operators with 360° views to monitor large areas with ease, including greater zooming capabilities for evidentiary detail.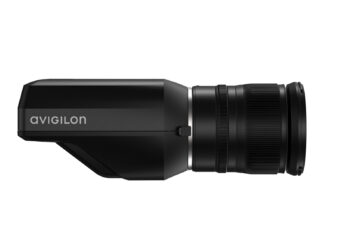 The Avigilon H5 Pro camera captures the best-in-class image details over vast areas, providing maximum coverage options through its most powerful and innovative high resolution camera yet. Up to 10K HD, the H5 Pro delivers stunning image detail, simultaneously providing maximum scene coverage, while minimizing bandwidth and storage consumption.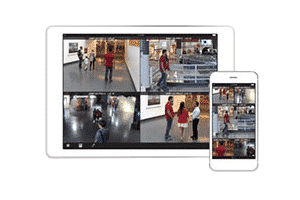 Avigilon Unity Video has an easy-to-use interface combined with advanced AI analytics features which will help you to respond quickly to security as well as health and safety challenges.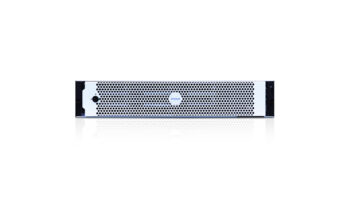 The Artificial Intelligence (AI) Network Video Recorder (NVR) is a purpose-built security-hardened NVR with built-in server-side analytics that unlocks Avigilon's advanced AI capabilities on any connected video stream.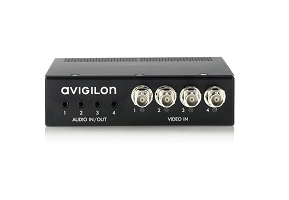 Avigilon's video encoder is the most cost-effective way to migrate your current legacy system to a network-based IP-system. Using standard network equipment, the analogue video encoder seamlessly integrates with Avigilon Control Center and Network Video Recorders.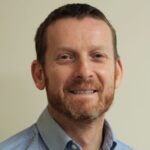 Why not give the Avigilon system a try?
We offer a FREE 1 week trial of the Avigilon Camera System. Find out more!
Frequently Asked Questions
Do I need to have CCTV?
CCTV is a great way of providing part of your safeguarding portfolio at any site. Ecl-ips installs CCTV due to Health & Safety requirements as often as to solve security issues which is the usual use for CCTV. Be careful when venturing into the world of CCTV and make sure that CCTV is the only option as advised by the Surveillance Camera Commissioner, also ensure that you are working with a qualified supplier, preferably an NSI Gold installer.
How does CCTV work?
A CCTV or more modern term is Video Management System now tend to run over standard computer networks as modern phones systems also do. The system consists of cameras, a storage device (that runs the management software), network cabling, Power over Ethernet switch and a viewing workstation or mobile device. Cameras can record continuously to the central storage device and be interrogated locally on a device with software on it. A new addition that replaces the local storage are Cloud solutions that record footage based on triggers such as movement, analytics or detectors. In this case, all footage is recorded in the cloud and accessible via an APP or Web Browser.
Can I view cameras remotely?
Yes, this is now available on most systems but you should be aware that as soon as you open up your cameras to the internet there is a security risk. Please make sure that you don't use admin or administrator as usernames or any default usernames or passwords on your systems. Many Video Management systems now offer web browsing and also App support for both live viewing and for looking at recorded footage.
If I already have cameras can you upgrade my system?
Yes we can, most systems can be upgraded. If it is an analogue system this is made quite easy with encoders or if you have an IP connected system you have more options with ONVIF compliant cameras. The main process here is working out what you would like to achieve by upgrading.
Can CCTV systems detect motion or people?
On some CCTV systems, this is done within the camera either via motion or analytics. Analytics can now identify people, cars or lorries as categories. Even more sophisticated systems can identify car number plates or colours as well as faces, so watch out!
What are the data/GDPR obligations regarding CCTV?
This really is a difficult one to answer quickly but within Article 5 of the GDPR Guidelines it requires that Data is processed lawfully, collected for specified purposes, relevant, retained responsibly and processed securely. The data controller of an organisation is ultimately responsible for this and previously may not of had any dealings with CCTV before. To find out more click here.
How secure is the CCTV video? Can anyone access it?
Your CCTV System is as secure as you make it. One of the securest ways of running a CCTV system would be to only allow known secure traffic to it, maybe by using a VPN. Otherwise if you are running a CCTV system ensure that all of your users are current, know how to operate the system responsibly and have strong passwords to get to the system. GDPR compliant systems will allow the administrator to inspect the logs for use of the CCTV system, this should be taken seriously as the Data Controller is ultimately responsible for the use of the system.
How long can I save video for?
The short answer for this one is for as long as the designated use of the system requires. Once you have carried out Camera Risk Assessments and defined the purpose of your CCTV System the retention period should be fit for purpose. Generally, a minimum of 14 days is recommended but regularly we see 28-31 days. Banks usually retain footage for 3 – 6 months according to Banking standards but it wouldn't be unusual for a casino to retain footage for 6-12 months.
Can I use CCTV cameras to know who is in the building?
In theory this would be a possibility but only with very strict access control in place. I would say that the most accurate way of working this would be via an swipe in / swipe out access control system in conjunction with an integrated CCTV system.
Do I need a UPS for a CCTV system?
We would always recommend that a CCTV System has a back up power supply. More often now, as CCTV Systems are IP Based, this is easy to achieve with a UPS. Don't forget that UPS devices also require monitoring and batteries generally tend to last for 5 years or so.
What's the process if I wanted to buy a CCTV system?
Who are Avigilon?
Avigilon specialises in the design, development and manufacture of advanced AI, video analytics, network video management software and hardware, surveillance cameras, and access control products. All the products are manufactured in North America.
The company was originally established in 2004 by Alexander Fernandes in Vancouver, British Columbia, Canada. Avigilon went public on November 8, 2011 on the Toronto Stock Exchange.
It was announced in February 2018 that Motorola Solutions had agreed to acquire Avigilon in a deal worth C$1.2 billion. The acquisition was completed in March 2018. (Credit to Wikipedia)
I am considering the Avigilon CCTV system but don't know where to start, can you help?
Yes we can help you test out the Avigilon CCTV system with our one week free trial. Alternatively if you know you want to purchase Avigilon cameras, software and hardware and need a way to get started we would suggest you take a look at one of our CCTV packages which are perfect if you are on a fixed budget.