Powerful software doesn't have to be complicated as proved by the Avigilon Control Center (ACC) video management software. It's latest version, ACC 7, was launched in June 2019 and has already seen many improvements. Designed to bring the right information to you so that you can take action, ACC 7 provides an easy-to-use, AI-enabled user interface to help ensure critical events do not go unnoticed.
ACC provides award winning, advanced artificial intelligence and video analytics capabilities, including Appearance Search™  and Facial recognition technology to help you quickly detect, verify and act on events.
During 2020 Avigilon used its advanced technology to provide a number of solutions to help businesses and other organisations such as schools and hospitals manage risks associated with Coronavirus (COVID-19) transmission. While COVID 19 remains a risk to public health you may want to take action to try and curb transmission. The solutions we can offer are: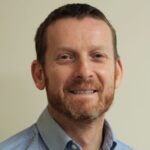 Why not give the Avigilon system a try?
We are offering a FREE 1 week trial of the Avigilon Camera System. Find out more!
Our 'how to' videos will show you more about the advanced capabilities of the ACC software
Frequently Asked Questions
What does video management include?
Video management solutions incorporate hardware and software to provide a platform to view multiple cameras live, interrogate and download footage, mass configure recording timetables and integrate with any central analytic functions.
A video surveillance solution consists of the following building blocks:
Cameras
Network infrastructure
Storage solution
Software for managing the system, viewing live and recorded video, etc.
What does Avigilon Control Center (ACC) offer?
What is the benefit of upgrading to the latest version of ACC?
While you do not need to immediately upgrade to the latest version of ACC it is advisable to do so to ensure you keep up to date with the latest benefits Avigilon can offer.
What COVID-19 solutions can ACC provide?
The solutions developed by Avigilon for ACC7 are:
Does ACC contain facial recognition technology?
Yes, the facial recognition technology within ACC7 means those operating a CCTV system within a school or other organisation can identify a person that is believed to be a threat and can add a picture of them to a watch list. When the CCTV cameras pick up an image that provides a face match against the watch list, the security operators will receive a notification so that they can take proactive measures to assess the situation and ensure the safety of students, staff or other members of the public. Up to 500 names can be added to an appearance watch list which means even on the biggest of sites security can be managed more pro-actively.
What is video analytics?
Video analytics is typically associated with analysis of video streams captured by surveillance systems. Video analytics applications can perform a variety of tasks ranging from real-time analysis of video for immediate detection of events of interest, to analysis of pre-recorded video for the purpose of extracting events and data from the recorded video.
The advanced video analytics within ACC7 provides enhanced performance in crowded spaces with the ability to classify more than 50 objects with improved accuracy. Different types and colours of vehicles can also be identified.
How can Avigilon Cloud Services help me?
By cloud-connecting to Avigion Control Center  you will benefit from the additional features Avigilon will be adding like an centralised system health monitoring and maintenance services. ACS can also be used with the ACC Mobile 3 app. This provides timely and proactive responses to analytic alarms sent from ACC software as push notifications to the ACC Mobile 3 app.
What is the ACC Mobile 3 app?
ACC Mobile 3 extends the power of Avilgilon Control Center allowing you to view images on a device with network connectivity. To find out more about how to connect check out our 'how to' videos.