Powerful software doesn't have to be complicated. That's why Avigilon Control Center (ACC)™ video management software gives you control over your workstation with a simplified screen layout, intuitive controls, and customisable features that improve multi-person interactions. Avigilon's most recent Control Center software is version 7, which has already seen several improvements since it was first launched in June 2019.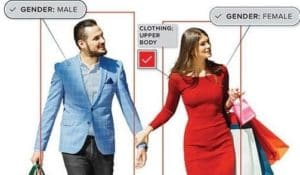 ACC provides award winning, advanced artificial intelligence and video analytics capabilities, including Appearance Search™ technology to help you quickly detect, verify and act on events.
Ability to create Watch Lists
Those operating a CCTV system within a school or other organisation can identify a person that is believed to be a threat and a add a picture of them to a watch list. When the CCTV cameras pick up an image that provides a face match against the watch list, the security operators will receive a notification so that they can take proactive measures to assess the situation and ensure the safety of students, staff or other members of the public. Up to 500 names can be added to an appearance watch list which means even on the biggest of sites security can be managed more pro-actively.
Avigilon's next generation video analytics also provides enhanced performance in crowded spaces with the ability to classify more than 50 objects with improved accuracy. Different types and colours of vehicles can also be identified.
The software was designed with openness in mind and though it is advanced, this sophisticated, deep learning AI search engine tool is easy to use and allows you to easily integrate with other leading camera and hardware devices. Avigilon video management software is available in a variety of versions and appliances.
You can integrate Avigilon with existing legacy systems, including access control and building management. The distributed architecture with .NET based API makes it easy. Operate and maintain a single interface and save on training and maintenance costs. Additionally, data is hosted, owned and controlled locally by the operator which ensures you are compliant with data protection rules.
Avigilon Cloud Services
If you have upgraded to ACC 7.4 or higher you can use Avigilon Cloud Services (ACS) which make it incredibly easy to remotely access your CCTV footage. The process to switch to ACS is simple as no special user, firewall configuration or complicated network changes are required and it is an included entitlement under any host licensed under an ACC edition – standard, core or enterprise.  Connecting ACC sites to the cloud also allows organisations with multiple locations to centralise access to their ACC sites securely from a browser or mobile device. ACS allows you to use a Chrome or safari browser to access camera lists, view live and recorded video, control PTZ movements, export snapshots and video on MP4 format. Users have the ability to access both their camera views and bookmark views.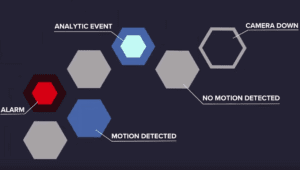 By cloud-connecting  customers will benefit from the additional features Avigilon will be adding like an centralised system health monitoring and maintenance services. ACS can also be used with the ACC Mobile 3 app. This provides timely and proactive responses to analytic alarms sent from ACC software as push notifications to the ACC Mobile 3 app.
ACC Mobile lets you monitor your system remotely over any wireless IP network using any Apple or Android device and view live and recorded video from any location with a wireless connection reducing response times.
Zoom in on objects to get unparalleled image detail.
Read numberplates from across a car park.
Get evidence-quality facial recognition.
All with Avigilon Control Center and HDSM technology.
Access Control Integration
The ACC video management system integrates with the Avigilon Access Control Manager system, allowing you to quickly search for a person using their cardholder information and view video clips of related door activity.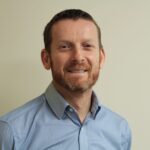 Why not give the Avigilon system a try?
We are offering a FREE 1 week trial of the Avigilon Camera System. Find out more!
Find out more about the capabilities of the Avigilon Control Center through our 'how to' videos: