Security systems and monitoring company Educonnect, trading as Ecl-ips since 2007, has marked its 21st year with a management restructure, following staff promotions, and new recruits joining its team.
The restructuring came amidst continued business growth over the past year building on the successes we reported on in our 20th anniversary blog. The management revamp will help the business become more efficient and better able to serve its customers.
Management team formed after promotions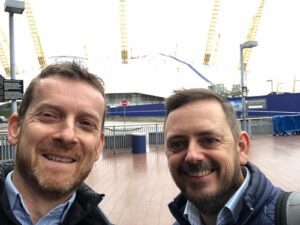 Following the appointment of Peter Coughlin as Business Development Manager in January last year, and Stephen Gilbert's promotion in June 2022 to become Technical Manager, three long-serving employees have had a promotion. All managers have also been given clearer lines of responsibility to support Managing Director, Aaron Kernaghan, and Operations Director, Darren Roe.
The management team now meet regularly with Aaron and Darren, to ensure there is consistency, good communications and decision-making within Ecl-ips and Security Group. The managers who have received promotions are:
Claire joins as accounts assistant to support business operations team
The Business Operations team, under Angela, consists of Business Administrator, Natasha Hayes, who has been with us since September 2022, and Accounts Assistant, Claire Harbun. We are delighted to welcome Claire, who has just joined and will be ensuring we keep on top of our finances.
Claire started as an office junior in a consulting engineering company before progressing to become a secretary.  She gained her interest in finance after studying it within her Foundation Degree in Business Management. After joining an insurance company, initially as a customer service advisor, she was able to have a secondment in the accounts department and there she subsequently became a Finance Assistant. At this time, she also completed City & Guilds Qualifications in Book-keeping and Accounting, and attained her AAT Level 2 certification.
Outside of work Claire loves being with her family and enjoys baking, particularly cupcakes. Her recent addition to her family, her son Cai, born on New Year's Day, has also added an extra layer of joy to her life.
Telemarketing executive Natalie recruited to boost sales
Within sales and marketing, Nicky manages digital marketing executive, Karen Uppal, and new recruit, telemarketing executive, Natalie Hallwood.  We are excited that Natalie will be using her sales skills to introduce people to our safety and protection solutions.
Natalie's customer-facing career spans roles in retail, care work and 8 years in court enforcement. In 2022, she transitioned to sales becoming a Corporate Sales Manager, specialising in customer-centric solutions in the payments industry.
Outside work, she cherishes family time, focusing on her children, and indulges in a bit of retail therapy for personal enjoyment.
Large projects keep engineers busy
Our engineers have been busier than ever as we continue to work on larger projects, hence David's promotion, which helps to ensure that we can deliver for our customers. Trainee project engineer, Matteo Wright-Jarrard, has been with us since March and has proved to be a great addition to the operations team.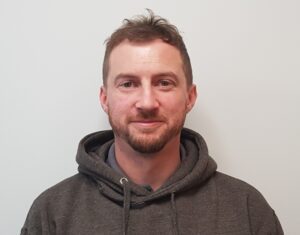 Meanwhile, we are pleased to welcome, Sebastian Beddis, who just joined us as a Project Engineer. An electrician by training, Seb is based in the south-west so will be our main engineer for Security Group, having specialised in fire and security for the last five years. However, he will also be called on to support Ecl-ips projects. He enjoys building up good customer relationships, helping people with their security challenges and thrives at solving puzzles and problems.
Outside of work, Seb is an animal-lover, avid food enthusiast and international rugby fan.
We are recruiting for Project Engineers
We are confident that the staff promotions, and recruitment, will help us support our customers better. However, after some recent departures, we are looking for two more project engineers to join the Ecl-ips team. You will ideally need to be experienced in installing small and large intruder alarm, access control and CCTV systems. The role covers the Midlands and surrounding areas so you will need to be prepared to travel, when required. If you are interested in finding out more, please get in touch.