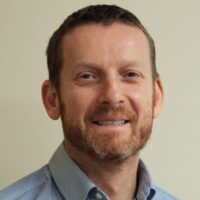 Aaron Kernaghan
Managing Director
Usually found focussing on solving customers business challenges.
Usually found focussing on solving customers business challenges, Aaron has been involved with Ecl-ips since September 2005 and enjoyed it so much he bought the company in 2007.
Aaron has been involved in sales roles throughout his career, moving from Lloyds Bank Head Office to Estate Agents, Distribution and finally into computer networking. His clients have included several Blue Chip Organisations as well as Government and Education sectors.
In Aarons spare time he walks his dogs, goes mountain biking, cleans his motorbikes, follows Bristol City as a season ticket holder and occasionally darkens the fairways on the golf course.
As the Managing Director of the business Aaron enjoys seeing the team develop and also working with customers to provide important business support tools.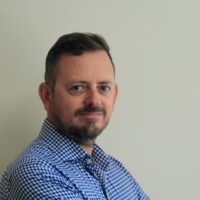 Darren Roe
Operations Director
By providing continuous support Darren and his team ensure your journey with Ecl-ips is outstanding.
Darren and his team help customers achieve their requirements on time and provide continuous off-site and on-site support when and where necessary.
Having started out as a Herdsman/Tractor Driver he can usually be found tractor spotting whilst on his travels around the country.
Following a dramatic career change he ended up in the IT business, joining Ecl-ips as a project engineer in 2006, working up through the business to head the Operations Department.
In his spare time he enjoys the outdoors, partaking in country pursuits, cycling and occasionally attempts to play golf.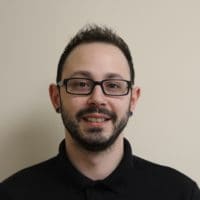 Stephen Gilbert
Technical Manager
Technical-minded Steve enjoys tinkering with gadgets and finding out how stuff works.
Steve has always been technically minded and enjoys tinkering with gadgets and finding out how stuff works. He uses this enthusiasm to develop the best solutions for our customers.
After starting out working in kitchens for a few years,  he very soon joined Ecl-ips to pursue a technical-focused career.  As our Technical Manager, Steve has worked his way up through the ranks over the years, and was promoted in 2022 to his current role having preciously been Chief Engineer.  As an engineer he  enjoyed configuring, installing and providing solutions on customers sites, making sure each install was completed to the highest standard giving the end customer all the usability they could ask for. Steve has also supported clients remotely and directly on site to ensure solutions keep on working as they should.
Having become a father in 2021 Steve likes spending time with his family and he also likes to cook Caribbean and Mexican food.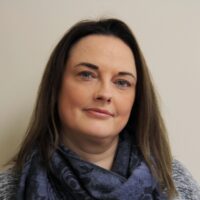 Nicky Ayers
Sales & Marketing Manager
Aiming to exceed our customers' expectations on their Ecl-ips journey.
Nicky's background of working in the Hospitality Industry for 20 years has really helped with the transition into working for Ecl-ips. Serving the general public in all aspects of the hotel industry – from booking and running conferences/events and accommodation, to running the business side including controlling budgets and the sales and marketing are all skills that Nicky has been able to utilise within her role in Sales & Marketing at Ecl-ips.
Nicky feels lucky to be part of a brilliant team – it is a small team, but very effective – and we help people find the right security solutions to suit them. Through our different marketing channels, Nicky hopes to keep our clients updated with Ecl-ips news, produce case studies and carry on helping achieve the best solutions for Ecl-ips clients.
In her spare time Nicky enjoys walking the family dog, spending time with friends and family and reading.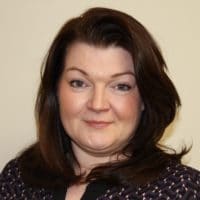 Angela Price
Business Operations Manager
Providing business operations support to ensure we deliver service excellence to our customers.
Angela is passionate about her role within the company and always strives to exceed customer expectation. She has spent most of her career within business operations roles, which include sales, purchasing and finance; giving her a good understanding of back-office operations.  This puts her in a great position to support the smooth running of the business.
Angela enjoys her role here at Ecl-ips, as the variety allows her to be involved in most aspects of a project end to end.  During her day to day tasks Angela will constantly review and question processes to ensure the workflow is efficient and effective, ensuring that we are delivering the best possible service to our customers.
In her spare time, Angela enjoys spending time with family and friends, organising social events, cooking and walking.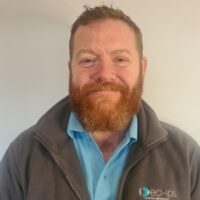 Peter Coughlin
Business Development Manager
A business development professional with a wealth of knowledge, strong team ethic and a can-do attitude.
Peter is an experienced business development and sales professional. He will focus on providing you with solutions that are right for your organisation, taking you through the process from inception to commissioning stage, providing a single point of contact throughout. He has worked across a number of sectors including fire and security; IP networks; telecommunications and most recently in the construction industry.
He has worked with professionals from the beginning of a construction project, writing specifications for architects, smoothing the process through to contractors and project delivery. With this experience he can ensure that, if required, we will design the right security and/or monitoring system for you right at the start of a construction project.
Outside of work Peter enjoys spending time with his family, playing golf (getting away from his family), 5 a side football (but only as his body is too old to play rugby anymore) and charity fundraising, including organising a golf day.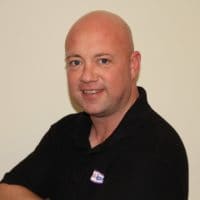 David Harris
Project Engineering Manager
David is an experienced engineer with an extensive background in IT and AV.
David joined the Ecl-ips team in November 2019. Prior to that he worked as a field engineer for a major telecommunications company for almost 10 years. He has previously had experience in a number of engineering and managerial roles. He is passionate, has a methodical approach and takes pride in everything he does, ensuring that the customer is at the heart of all his decisions
Since starting out as an apprentice doing an HNC in mechanical engineering David has subsequently gained additional qualifications in IT.
In his spare time David likes to travel and spend time with his family, he is also a keen sportsman, having represented England at two totally different sports.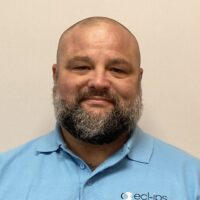 Lee Walker
Project Engineer
Lee keeps customer needs at the forefront of every job.
Lee joined the Ecl-ips team in November 2021. Prior to that he worked as a field engineer and mentor for a major telecommunications company for 5 1/2years. Previously he worked for the civil service changing careers for a new challenge. He takes pride in the work he does and completes his work to a high standard, having the customers wants and needs at the forefront of every job.
In his spare time he enjoys clay shooting, archery, DIY and being with his family.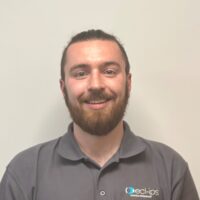 Adam Chambers
Project Engineer
Adam is great at building customer relations whilst completing work to the highest standards.
Adam joined Ecl-ips in July 2023 having worked for a rival security systems installer for just over a year. While there he realised he had found an industry he had a real passion for. He previously worked for a medical equipment maintenance and repair company for 18 months and before that worked in debt collection.
Outside of work he likes spending time with friends and family, plays the drums and enjoys video games.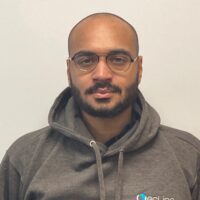 Matteo Wright-Jarrard
Trainee Project Engineer
Matteo's passion for everything technological helps in problem-solving, testing, and refining solutions.
Through his coursework and practical experience at Sheffield Hallam university where he achieved a BSc Hons in High-speed rail & infrastructure, Matteo was able to develop his problem-solving skills and gained proficiency in identifying and analysing complex issues. By engaging in design thinking and prototyping, he learned to create innovative solutions that could address complex challenges faced by industries and society as a whole. He completed his university education as an engineer with a strong foundation in problem-solving and design.
During his free time, Matteo likes to explore his interests in emerging technology by tinkering with new tools such as 3D printers and works with his local community to tackle social issues surrounding young people with disabilities.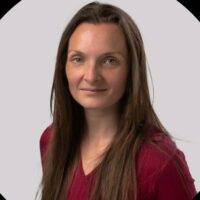 Natasha Hayes
Business Administrator
Natasha aims to keep customers and engineers smiling
Natasha joined the team as a business administrator in September 2022 and has a diverse background in administration, customer service and hospitality.  Natasha studied environmental management in New Zealand after travelling although decided to return to England to raise her two children here so they could all be closer to her family.
In her spare time Natasha enjoys photography and exploring with her family.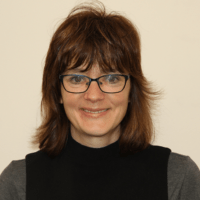 Karen Uppal
Digital Marketing
Karen can mostly be found keeping our customers up to date on social media.
Karen became a member of the Ecl-ips team in January 2019. She previously had a similar marketing role with a community museum; wrote blogs, news reports and edited publications for corporate governance and proxy voting agency, Manifest, now part of Minerva Analytics and had communications roles within the NHS. With a background originally in business journalism she has transferred her skills to public relations and marketing and uses her writing skills for the online and social media world. She is aiming to boost the clicks onto the Ecl-ips website and to encourage more people to contact us to find out what we can do for their business.
In her spare time Karen enjoys going for country walks and reading as well as spending time with her family.