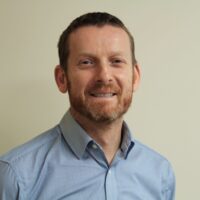 Aaron Kernaghan
Managing Director
Usually found focussing on solving customers business challenges.
Usually found focussing on solving customers business challenges, Aaron has been involved with Ecl-ips since September 2005 and enjoyed it so much he bought the company in 2007.
Aaron has been involved in sales roles throughout his career, moving from Lloyds Bank Head Office to Estate Agents, Distribution and finally into computer networking. His clients have included several Blue Chip Organisations as well as Government and Education sectors.
In Aarons spare time he walks his dogs, goes mountain biking, cleans his motorbikes, follows Bristol City as a season ticket holder and occasionally darkens the fairways on the golf course.
As the Managing Director of the business Aaron enjoys seeing the team develop and also working with customers to provide important business support tools.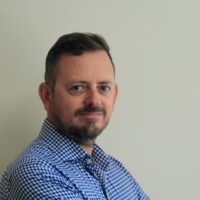 Darren Roe
Operations Director
By providing continuous support on and off site Darren and his team ensure your journey with Ecl-ips is outstanding.
Darren and his team help customers achieve their requirements on time and provide continuous off-site and on-site support when and where necessary.
Having started out as a Herdsman/Tractor Driver he can usually be found tractor spotting whilst on his travels around the country.
Following a dramatic career change he ended up in the IT business, joining Ecl-ips as a project engineer in 2006, working up through the business to head the Operations Department.
In his spare time he enjoys the outdoors, partaking in country pursuits, cycling and occasionally attempts to play golf.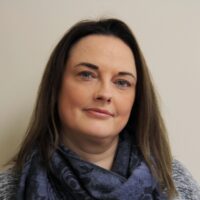 Nicky Ayers
Sales & Marketing
Aiming to exceed our customers expectations on their Ecl-ips journey.
Nicky's background of working in the Hospitality Industry for 20 years has really helped with the transition into the working with Ecl-ips. Serving the general public in all aspects of the hotel industry – from booking and running conferences/events and accommodation, to running the business side including controlling budgets and the sales and marketing are all skills that Nicky has been able to utilise within her role in Sales & Marketing at Ecl-ips.
Nicky feels lucky to be part of a brilliant team – it is a small team, but very effective – and we help people find the right security solutions to suit them. Through our different marketing channels, Nicky hopes to keep our clients updated with Ecl-ips news, produce case studies and carry on helping achieve the best solutions for Ecl-ips clients
In her spare time Nicky enjoys walking the family dog, spending time with friends and family and reading.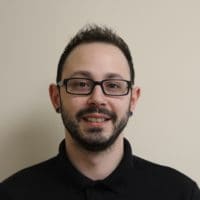 Stephen Gilbert
Senior Engineer
Technical-minded Steve enjoys tinkering with gadgets and finding out how stuff works. He uses this enthusiasm to develop the best solutions for our customers.
Steve has always been technically minded and enjoys tinkering with gadgets and finding out how stuff works. After starting his career working in kitchens for a few years, he very soon joined Ecl-ips to pursue a technical focused career. As our Senior Engineer Steve has worked his way up through the ranks over the years and enjoys configuring, installing and providing solutions on customers sites, making sure each install is completed to the highest standard giving the end customer all the usability they could ask for. Steve also supports, maintains clients remotely and directly on site to ensure solutions keep on working as they should.
In his spare time Steve likes going out with his mates and spending time with his family, not to forget looking after his numerous pets at home. He also likes to cook Caribbean and Mexican food.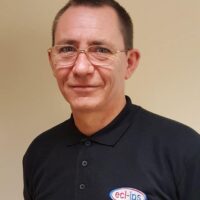 Adrian Waller
Project Engineer
Adrian is a CCTV/Access Control engineer with a wide and expansive background in IT network and communications systems.
Adrian joined the Ecl-ips team in November 2015 after pursuing business interests abroad. Having worked for many years as a Network Analyst / Manager within corporate and public sectors Adrian adds to the technical skills of the Ecl-ips team.
As a Project Engineer Adrian configures and installs solutions on customers sites, making sure each install is completed to highest standard giving the end customer all the usability they could ask for. Adrian also supports and maintains clients remotely and directly on site to ensure solutions keep on working as they should.
On his days off Adrian enjoys walking the hills, live music, gardening and restoring old motorcycles.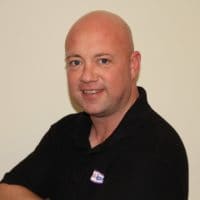 David Harris
Project Engineer
David is an experienced engineer with an extensive background in IT and AV.
David joined the Ecl-ips team in November 2019. Prior to that he worked as a field engineer for a major telecommunications company for almost 10 years. He has previously had experience in a number of engineering and managerial roles. He is passionate, has a methodical approach and takes pride in everything he does, ensuring that the customer is at the heart of all his decisions
Since starting out as an apprentice doing an HNC in mechanical engineering David has subsequently gained additional qualifications in IT.
In his spare time David likes to travel and spend time with his family, he is also a keen sportsman, having represented England at two totally different sports.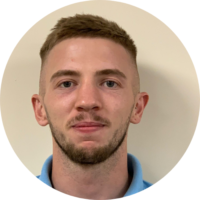 Declan Carvell
Project Engineer
Declan's passion for everything electrical means you will get a first-rate service
Declan is passionate about all things electrical. He now has six years security and electrical engineering experience across a broad range of clients and environments.
He is also an enthusiastic motocross rider thrill seeker and has ridden a MX bike on and off since the age of 5. Declan also played football at a high level up until the age of 16 which meant he travelled all over the country to play.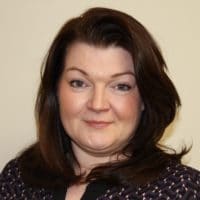 Angela Price
Business Support Co-ordinator
Providing business operations support to ensure we deliver service excellence to our customers, Angela is passionate about her role within the company and always strives to exceed customer expectation.
Angela has spent most of her career within business operations roles, which include sales, purchasing and finance; giving her a good understanding of back-office operations. This puts her in a great position to support the smooth running of the business.
Angela enjoys her role here at Ecl-ips, as the variety allows her to be involved in most aspects of a project end to end. During her day to day tasks Angela will constantly review and question processes to ensure the workflow is efficient and effective, ensuring that we are delivering the best possible service to our customers.
In her spare time, Angela enjoys spending time with family and friends, organising social events, cooking and walking.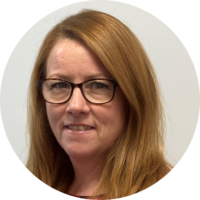 Julia Faulkner
Business Administrator
Experienced administration professional aiming to support our customers and her colleagues
Julia began her career in the leisure industry before deciding to pursue more office-based work. She rose to become an office manager and had several years experience before taking a career break to bring up her two daughters. She has subsequently had a range of admin roles which included providing customer service and office support.
Beyond enjoying family life Julia is a keen rugby fan who supports Worcester Warriors and she likes watching tennis as well as boxing. She is also interested in healthy eating and keeping active which she does through working out regularly including doing box fitness training.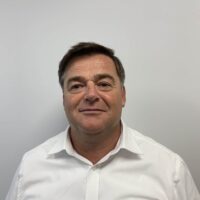 Justin White
Sales Consultant
Justin will use his experience to design a security system that works for you.
Justin joined Ecl-ips in June 2021 after five years working as an account manager & sales consultant within the fire & security industry for residential and commercial premises. His previous work included surveying, designing and managing accounts for intruder, CCTV, access control, and fire systems and he will now bring this experience to our team.
Prior to this Justin worked in sales for the internet and TV industry having started his career in the energy sector for a major company.
In his spare time Justin enjoys spending time outdoors, with family and friends, including going for coastal and country walks with his family and dog.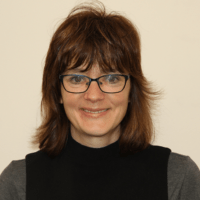 Karen Uppal
Digital Marketing
Karen can mostly be found keeping our customers up to date on social media.
Karen became a member of the Ecl-ips team in January 2019. She previously had a similar marketing role with a community museum; wrote blogs, news reports and edited publications for corporate governance and proxy voting agency, Manifest, now part of Minerva Analytics and had communications roles within the NHS. With a background originally in business journalism she has transferred her skills to public relations and marketing and uses her writing skills for the online and social media world. She is aiming to boost the clicks onto the Ecl-ips website and to encourage more people to contact us to find out what we can do for their business.
In her spare time Karen enjoys going for country walks and reading as well as spending time with family.