Chicago-headquartered Motorola Solutions is a innovative technology company that through its own product development, and the acquisition of other successful brands and manufacturers in the security sector is growing rapidly to offer integrated solutions designed to keep people safe. We partner with a number of Motorola Solutions companies to improve what we can offer customers in the UK market.
Our partnership with CCTV developer Avigilon predates its acquisition by Motorola Solutions. Originally founded in Canada, its reliable, but cutting edge, cameras and video recorders are now manufactured across North America. We also offer its access control solution Access Control Manager.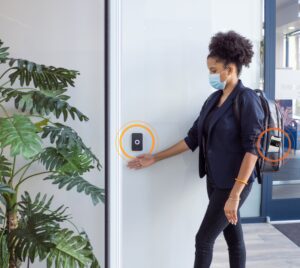 The access control company, Openpath, was founded in 2016 by US technology entrepreneurs  initially using their own funds then expanded further by raising more money through venture capital firm partners. The company was acquired by Motorola Solutions in July 2021.
We can now offer cloud-based CCTV with Ava Security.