IPVideo Corporation, a subsidiary of Advance Convergence Group, is based in the United States of America and is the manufacturer of the HALO Smart Sensor.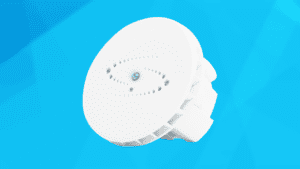 The company harnesses the power of the Internet of Things (IoT) and incorporates artificial intelligence (AI) and machine learning to deliver a range of open platform physical security, sensor and audio/visual solutions. It aims to design and manufacture solutions for a smarter and safer world.
We began offering the HALO Smart Sensor in 2021 due to our partnership with Motorola Solutions and Avigilon, but due to the features of the HALO we realised that it would have a wider benefit beyond our CCTV customers.
The HALO Smart Sensor is a three-in-one health, safety and vape detection device. It discreetly detects threats such as vaping, cannabis smoke and harmful gases or so you can take action to protect others. This means it has a wide application in private areas that you may want to monitor for health and safety, as well as security, reasons such as school toilets, changing rooms and hotel guest rooms.
Key benefits of the HALO are: Vape and THC detection; a range of factors such as CO₂ which could mean a high level of airborne diseases; Air Quality Monitoring; Chemical and Gas Detection and Aggression Monitoring and detecting calls for help.