Melrok Power Monitoring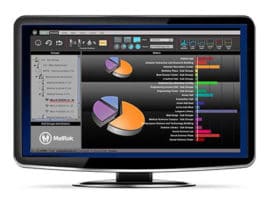 MelRok EnergiStream has been developed around the needs of data centre managers, facility managers, energy managers, operations managers, and executives, to provide unrivalled power monitoring and control with accuracy, ease of use and relevance in identifying and correcting areas of energy waste.
EnergiStream is a fully integrated and automated system that looks deeper than the smart meter and traditional energy management systems to provide you with accurate real time visibility into and control of your building's energy use and cost.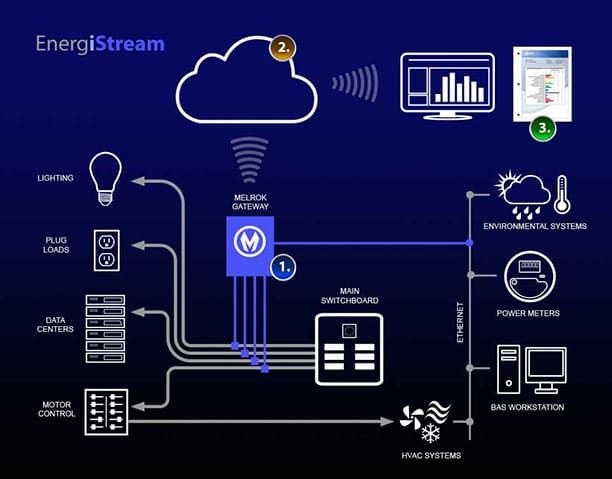 EnergiStream is fast becoming The Preferred Answer to buildings' increasing energy costs with flexible power monitoring and control capabilities. Energistream's metering gateway (EMG) natively combines the functionality of multiple systems (24 power meters, data acquisition system, data logger, fast CPU, multi-protocol drivers, data server, demand controller) to stream real time energy information to cloud-based and remote servers. The EMG also includes a built-in Automated Demand Response (ADR) Client that communicates with the utility servers and obtains DR event notification and pricing information. EnergiStream has already been used by our customers to:
Identify wasted energy usage and excessive energy costs.
Deliver EM&V, management of Time of Use (TOU), Real Time and Peak Energy pricing.
Fulfill International performance measurement and verification protocol (IPMVP Options A, B and C).
Deliver combined EE and ADR with same system.
Provide Carbon and Sustainability Management and Reporting.
Take advantage of the power of cloud computing and unlimited cloud storage.