Data centres, server rooms and small IT spaces all need monitoring if you do not want to risk the costs related to IT downtime, which could severely hit your business.
In the latest figures from APC by Schneider Electric, the average cost of a data centre outage rose to $740,358 or £544,336 in 2016, which was a 38% rise since 2010. Meanwhile, Schneider Electric suggested that organisations lose as much as $100m or £74m a year to downtime related to information and communication technology so you can not afford to forget monitoring your IT spaces.
The most common causes of ICT downtime are failures of equipment, which includes software and third-party failures; power outages and human error. Human or accidental error caused outages in 22% of cases according to Schneider Electric.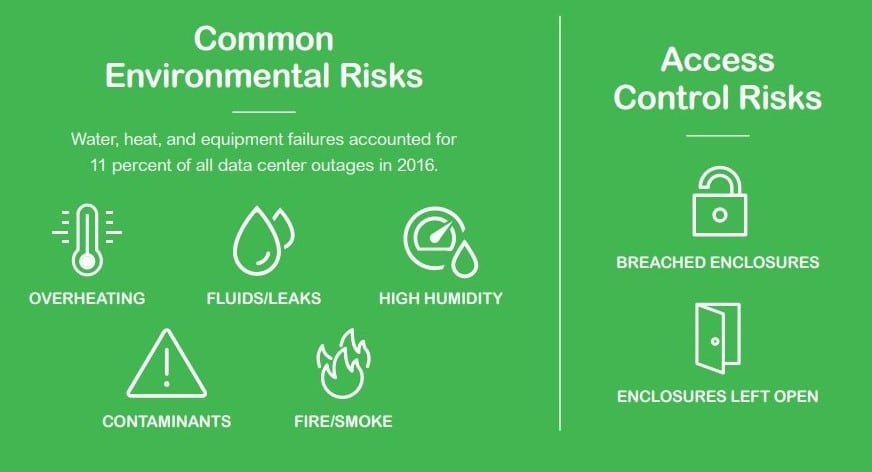 The APC Netbotz 250 rack monitor offered by Ecl-ips can provide a comprehensive monitoring solution for both environmental factors such as leaking, overheating and fire or smoke as well as access control risks.
When you purchase the Netbotz 250 temperature and humidity sensors are included and you can have up to six sensors, for other factors such as fluid, directly into the appliance.
If you also want to protect against human error or deliberate human interference you can purchase rack access handle kits, which will provide you with an audit trail about who is accessing the enclosures.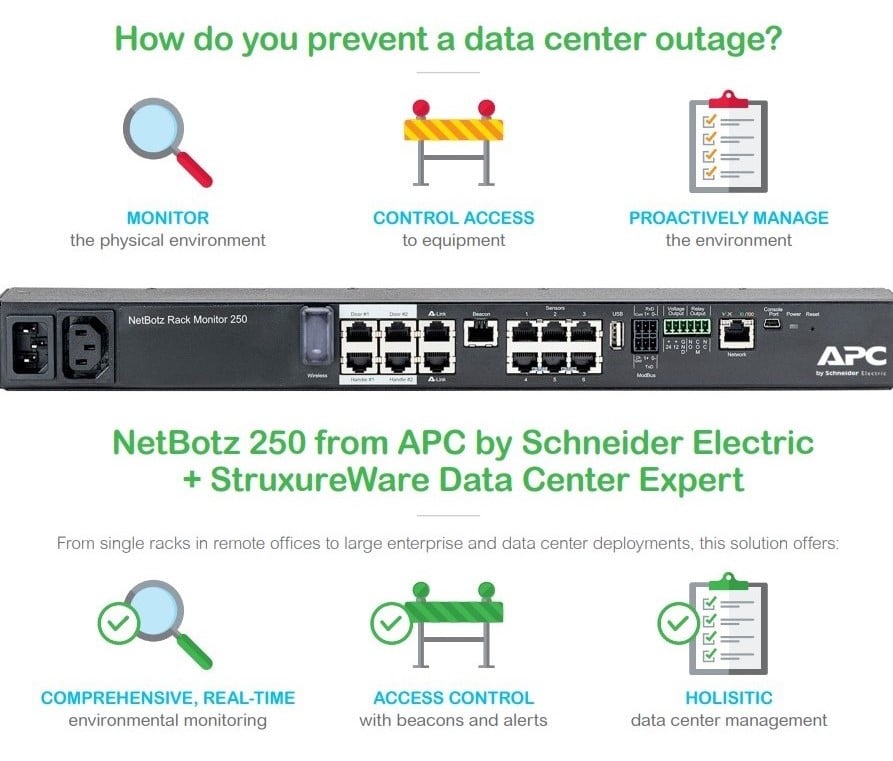 The APC Netbotz Rack Monitor 250, combined with APC Netbotz Rack Access Control, and the Schneider Electric software, Data Center Expert will provide you with a truly integrated monitoring solution. This will make the life of the IT and facilities teams within your premises far easier.
Notifications of unusual events, such as a high temperature in the server room, will be sent directly to users while automated processes such as turning on roof fans to cool down the IT space can also be set up. Access to IT areas can also be restricted to only accredited people to reduce access control risks.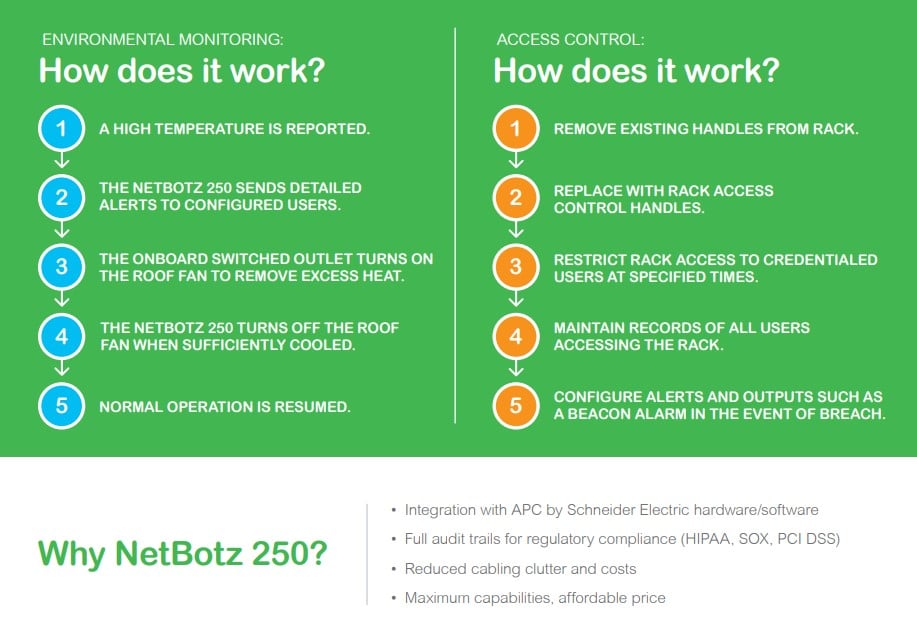 The Ecl-ips team are APC Netbotz specialists and will be pleased to explain just how easy the Netbotz 250 and other monitoring devices are to use. If you want to know more please contact us.