The American Power Conversion (APC) Corporation began in a garage in 1981 and became a specialist in power management appliances.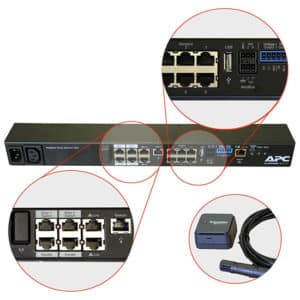 In 2005 the company bought Netbotz for $31 million. Netbotz was originally founded in 1999, and was a provider of web-based monitoring solutions that closed the gap between traditional physical security and cyber-security.  Netbotz developed environmental monitoring appliances and its web-based physical infrastructure management platform, Netbotz Central to provide physical and environmental monitoring of data centres, comms and server rooms. The company also developed a range of sensors to detect environmental factors like temperature changes, water leaks, power fluctuations and humidity.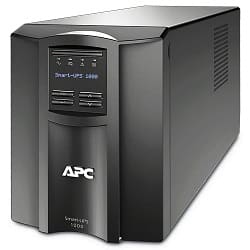 In 2007, APC itself was taken over by European multinational, Schneider Electric, which had global recognition for its expertise in energy management and automation. APC and Netbotz, however remain the brands used by Schneider Electric for its power management and real-time monitoring products.
In recent years the main developments have been the expansion of the number of types of Netbotz monitors, the introduction of wireless sensors and the expansion of Netbotz Central to become Schneider Electric's Data Center Expert software.
The APC Netbotz devices can monitor environmental factors such as temperature, humidity, smoke and fluid. Sensors can also detect access to IT racks to enable monitoring of people.
Aaron Kernaghan, Managing Director of Ecl-ips, started designing and installing Netbotz solutions in the UK and Europe in 2003 when the company had received funding to expand to worldwide markets. He continued this when he first joined Ecl-ips, in 2005. Real-time monitoring appliances, such as the Netbotz 250, have continued to be a core product offering since then, enhanced with power management solutions.