Schneider Electric is leading the digital transformation of energy management and automation in homes, buildings, data centres, infrastructure and industries. Schneider Electric makes it possible for IoT-enabled solutions to seamlessly connect, collect, analyse and act on data in real-time delivering enhanced safety, efficiency, reliability, and sustainability.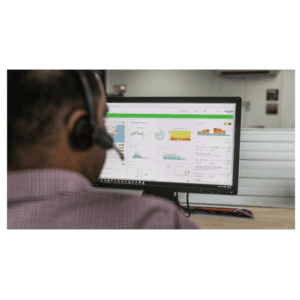 With global presence in over 100 countries, Schneider is the undisputable leader in power management – medium voltage, low voltage and secure power, and in automation Systems.  The company provides integrated efficiency solutions, combining energy, automation and software.
Our relationship with Schneider Electric began in 2007 following its takeover of APC, which meant it could take advantage of the power management technology developed by that company and the real-time monitoring software and hardware of Netbotz which had previously been acquired by APC. We are able to offer a comprehensive Data Centre Infrastructure Management (DCIM) solution through Schneider Electric's Struxureware for Data Centres and its EcoStruxure range, which provides administrators with a holistic view of a data centre's performance so that the equipment is used as efficiently as possible.