Data Centre Solutions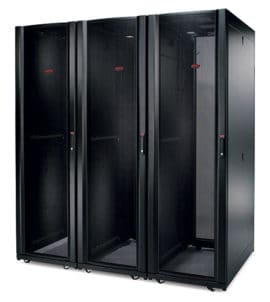 The data centre is constantly evolving and needs to be flexible enough to enable its owner to keep up with existing and new technologies. With the emergence of cloud computing most users today will be storing their data in a data centre somewhere.
Due to the complexity of these environments and the equipment operating within them there are several parts of the data centre that can be monitored. In addition to this we can assist with the following sections of your data centre. Ecl-ips has experience in deploying data centre solutions or parts of data centre solutions. This can include any aspect of the data centre as per the following:
Temperature, humidity, leak, airflow, integration of third party devices and Building Management Systems (BMS).
Supply, on-site location, full installation and design of cabinet locations to maximise cooling environment.
Access control systems for new cabinets and also retro-fit solutions for existing installations.
Environmental monitoring, power monitoring and door monitoring – installation, support and maintenance of systems.
Power distribution units for IT Enclosures/Racks with monitoring and remote switching capabilities.
Remote power control as well as power monitoring.
UPS solutions to suit the environment, rack mounted devices, tower devices, n or n+1.
RFID solutions for data centres, assistance in tracking servers and IT Assets.
Copper cabling including Category 5E, Category 6, Category 6A and Category 7A. Fibre optic cabling from blown fibre to installed or pre-terminated solutions.
Close Coupled Air Conditioners.
Hosting (Cloud Services)
Should you require any of our services with a lower initial investment we can offer fully hosted systems that include:
Server Room, Data Centre and Communication Room Monitoring Services
Power Monitoring and Management Systems
Automatic Numberplate Recognition (ANPR)
Facilities Management Integration
High Density Solutions
We have the ability to advise and deploy high density data centre solutions, either Hot Aisle Containment (HAC) or Cold Aisle Containment.
Change and Capacity Management
The ability to calculate change requirements and optimum space for servers / storage devices. Also assistance with the change management process in line with ITIL requirements and to assist with Data Centre Infrastructure Managment (DCIM).
Raised Floors
New raised flooring projects with the correct depth and spacing for vented tiles. Also the supply of additional vented tiles for existing raised flooring systems.
KVM Equipment
Local and IP KVM units as well as local pullout screens and keyboard solutions.
Console Management
Supply and support of IP console management solutions.

We have experience in installing a variety of systems and would welcome your enquiries.
Our engineers are Enhanced CRB Checked and also have a high level of training to deal with customer requirements whilst on-site.
Supported systems include:
APC UPS
NetBotz
RF Code
Paxton
Axxess ID