Description
The Avigilon Presence Detector (APD) is a small form-factor impulse radar device, with self-learning radar analytics that scans, learns and continuously adapts to the environment. This enables it to provide extremely high accuracy in detecting the presence of a person at distances up to 9 meters (30 feet) from the sensor, even if the object is hidden or obstructed by objects such as blankets, cardboard, wood and stud walls.
Using sophisticated radar analytics technology, the APD helps to solve the challenge of accurate human presence detection in indoor areas where traditional devices may be limited.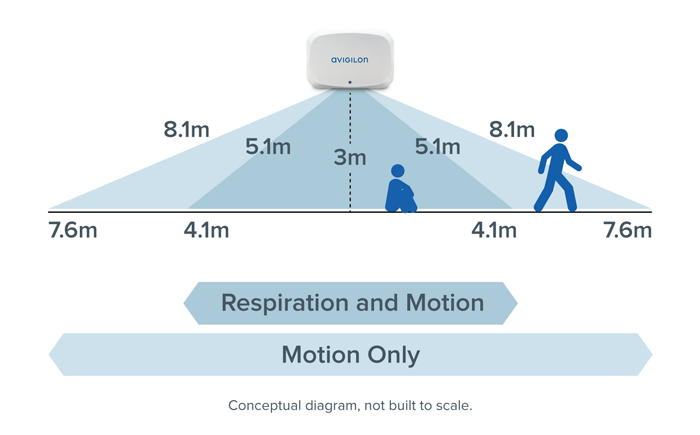 Impulse radar technology utilises a very low energy, short-range transmission signal with a much wider frequency than conventional radar systems. This makes it effective in detecting people even when they are not moving, while also being able to detect fine motion such as breathing to alert for presence.
Using radar technology for detection, the APD ensures complete privacy, making it ideal for indoor locations such as cashpoint lobbies, as it does not capture or display items such as cashpoint keypads or faces. The APD is also designed for other closed indoor locations within banks, pharmacies, retail stores, schools, and health care facilities, where privacy and highly accurate detection is needed.
With its low profile and discreet design the APD easily blends into its surrounding. Available in surface and wall mount options, the APD uses standard IP security camera infrastructure and cabling for easy installation. It integrates with Avigilon Control Center video management software (VMS) to provide operators accurate alarm notifications in order to take action, enhancing the user experience of the entire Avigilon solution.