Be Smart, Know Everything
Driving a car without a dashboard would be difficult, how would we know when to fill the fuel tank without a fuel gauge?
Business premises require monitoring systems to make sure that all of the support systems are running efficiently. Early warnings of potential issues are essential to ensure that the business can operate both efficiently and effectively.
At Ecl-ips we believe that all of the data that we collect should be available at the touch of a button, rather than being distributed across systems. This in turn, helps the business run in an efficient manner with no lost revenue due to the heating being too low or high, the air conditioning system not working, a burst pipe flooding the server room, etc.
Real-time monitoring systems that we have deployed for clients include the following:
Environmental Monitoring
IT Assets often reside in small enclosed spaces.  Monitoring these spaces assists in providing constant uptime for IT clients. With the modern pressures on data centres, server rooms and communication rooms, environmental or physical monitoring is key.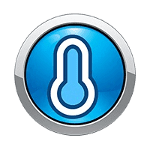 Often overlooked but it is important to know the condition of the batteries in a UPS (usually these have a 3-5 year lifespan but a regularly used system will have a shorter lifespan). Additional information and control are available via Network Monitoring Cards.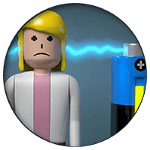 Leak Detection Monitoring
Raised floors can hide a multitude of sins that aren't seen until it is too late. Server room monitoring hardware, software and services is available to provide businesses with the systems that they require to monitor these areas including fluids.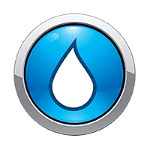 Air Conditioning Monitoring
Is the system running efficiently? Does the system have a fault? Is the system condensing or not? Is the system leaking?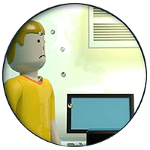 Door Monitoring
Is the door open or closed? Has the door been held open? Who was the last person to open the door? How long has someone been in the room?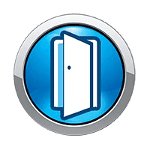 Who unplugged the router?
Who was in the server room?
Who has been in the server room? Who could have unplugged the router?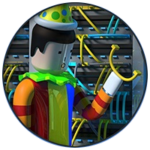 Building Management Systems (BMS) Monitoring – Usually BMS systems are installed in medium to large commercial environments but these systems may not be connected to Ethernet networks, our role is to integrate the reporting from these systems and make the information available on your desktop or mobile device.
Location Monitoring – Where are your assets within a building, data centre etc?
Fuel Tank Level Monitoring – Generators require fuel and can have float valves installed to provide us with an electronic fuel level, maybe we could create an alert when the level goes below 25%.
Flow Rate Monitoring – Using analogue 0-5V or 4-20mA sensors we can and have in the past integrated with Flow rate sensors in water and gas pipes.
Should you have a building that could benefit from Real-Time Monitoring please get in touch.
IT Physical Monitoring
IT Physical Infrastructure Management is part of the ITIL Standards and is also an essential part of Data Centre Infrastructure Management (DCIM).
We provide IT physical infrastructure throughout its entire lifecycle.
Environmental Monitoring
With the modern pressures on data centres, server rooms and communication rooms, environmental or physical monitoring is key. Virtualisation has radically changed the need to monitor our data centres. Coupled with Power Usage Effectiveness (PUE) and green ethics there is more of a requirement for monitoring.
Comms room audits have become a part of the IT world after multiple publicised downtime disasters that could have easily been avoided. History has shown us that not only do we need to install quality devices, networks and storage but we also need to monitor and maintain these critical assets.