HKC Security, part of ASSA ABLOY, is the intruder alarm market leader in Ireland and continues to grow in the United Kingdom. The company has become a trusted brand delivering high quality products, which Ecl-ips is proud to install. Its two-way wireless platform offers excellent range and is capable of securing all building types using HKC's innovative RF Expander architecture.
HKC manufactures wired and wireless solutions to meet the requirements of the residential and commercial sectors. Renowned for its intruder and life safety products which include both hybrid and complete wireless control panels, HKC also manufactures a range of wired and wireless detectors, IP communicators, keypads and sounders suitable for all property types.
HKC: Advanced technology and solutions
The HKC App and SecureComm Cloud software provide a plug and play solution that allows installers, like Ecl-ips, to offer our customers control of their alarm from any location. The app is available on Apple, Android and Microsoft smart phones and you can access all the features of the app by entering the user code that you normally tap into your intruder alarm control panel.
The key features of the HKC app are:
Setting and unsetting your alarm system, which includes full setting or just part-setting the alarm, wherever you are
Receiving notifications of when alarms are activated and receiving a photo with this if the alarm is attached to a camera
If your alarm system has been integrated with other systems or devices around your home such as heating, lighting or an electric gate you can also turn them on or off or set a time for this (you should seek professional advice to ensure the devices are correctly wired and configured to the HKC control panel to activate this)
Site settings which controls when you get notifications, such as for alarm activation or if there is a technical fault with the system
Receive notifications on your smart phone of the changes to the alarm settings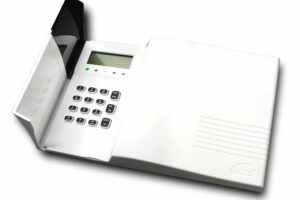 SecureWave Technology
SecureWave is HKC's two-way wireless platform which delivers enhanced security with outstanding range for all property types.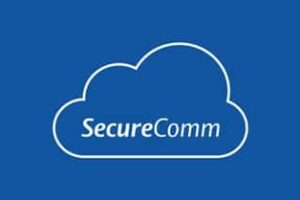 SecureComm Cloud
SecureComm is a cloud-based solution which allows installers and alarm owners access to their system.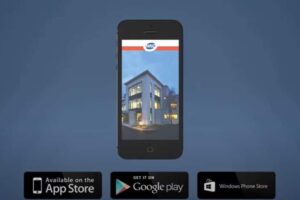 HKC App
The HKC App delivers alarm alerts, images and messages via both audible and text notifications to both Android and Apple SmartPhones.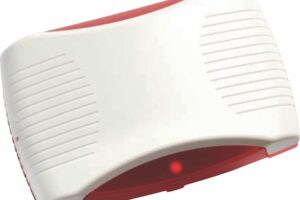 SecureWatch
SecureWatch is HKC's wired range of equipment. Control panels and devices have been improved to meet all the latest requirements of users.
Frequently Asked Questions
What is an intruder alarm system?
An intruder alarm system consists of a series of electrical components that are connected to a property. Via sensors and contacts, they detect movement or the opening of doors and windows, after which a loud alarm is produced to alert those nearby of the unauthorised entry.
How would I benefit by having an intruder alarm system?
The  key benefits to you as a home or business owner of installing an intruder alarm are:
Protecting your property from theft and vandalism
Increasing the likelihood of police apprehending criminals
Lowering your insurance premiums
Providing peace of mind when you're away from home or off-site
What are the grades of intruder alarms?
Intruder alarms are categorised into 4 different grades, based on their levels of performance (such as functionality, reliability and durability). Ecl-ips will fit grade 2 and and grade 3 level alarms.
Grade 2 systems offer a good level of security for most residential properties and and lower risk small commercial properties. This level will protect against burglars who have some knowledge of the alarm system and property. It protects multiple entry points.
Grade 3 systems are designed to combat burglars and attackers with advanced knowledge of the alarm system and have tools and equipment (including portal electronic devices). The system is comprehensive and protects all potential entry points of a building. High risk homes and lots of commercial properties fall into this category.
Before we install a system we will survey your house or premises to ensure that we are providing a system that will meet your needs and the risk level of your property or business.
What are the different types of protection available with an Intruder Alarm?
You can have perimeter protection, trap protection or a combination of these. The HKC intruder alarm systems have a range of productions to provide the amount of protection you require. For more information see below:
Perimeter Protection: this type of protection comprises a mixture of devices to secure the perimeter of the protected house. Contacts can be fitted to external doors to detect the opening of the door. Contact Shock Sensors are a combination of a contact and an inertia (vibration) sensor and can be fitted to windows / patio doors to detect forced entry, glass breakage and also the opening of a door or window.  A key advantage to Perimeter Protection is that the system can be fully armed while you are inside the premises thereby giving you complete peace of mind.
Trap Protection: this type of protection comprises Motion (PIR or PIR Camera) sensors within the protected premises to detect movement while the system is armed. This type of protection is ideal for a premises that is unoccupied for periods of time e.g. holiday home, small commercial premises. HKC have Pet Lense inserts for applications where there are animals in the house.
Combination: this method combines both perimeter and trap. In this solution the perimeter is protected by a mix of Contact and Contact Sensors covering all vulnerable doors and windows. Internally, strategically located motion sensors will detect and confirm intrusion. The Panel will allow the user to part set while in the premises and have peace of mind knowing that the perimeter is secure. Once the system is fully armed all internal motion sensors will become fully active. This is usually used when the premises is vacant.
Who can install an HKC intruder alarm system?
HKC is the manufacturer of advanced intruder alarm systems but you will need to have them installed by a professionally accredited alarm installer, like Ecl-ips, which has Gold Accreditation from the National Security Inspectorate. Ecl-ips has spent time selecting quality intruder alarm systems and HKC's solutions are one of those that fits our criteria. We are also able to upgrade or service HKC alarm systems.
What range of devices or detectors do you offer and what do they do?
Here are the range of sensors and detectors Ecl-ips can offer from HKC to protect your home or business, not just from unwelcome visitors, but other risks too, such as smoke and carbon monoxide:
Contact Sensor: Detects the opening of door / Window.
Motion Sensor / Camera:  Detects movement and sends picture to App
 Smoke Detector: Detects & sounds when smoke is detected.
Heat Detector: Detects & sounds when heat is detected.
Carbon Monoxide: Detects & sounds when carbon monoxide is detected. The alert is audible annunciation of at the Control Panel
 Panic Button: In the event of duress, when pressed alarm activates
Proximity Tag: used to Arm / Disarm system.
Siren: Sounds & flashes in the event of activation