Communication Room Audit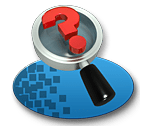 Comms room audits have become a part of the IT world after multiple publicised downtime disasters that could have easily been avoided. History has shown us that not only do we need to install quality devices, networks and storage but we also need to monitor and maintain these critical assets.
Specialising in environmental and security threat management, our experienced, highly qualified engineers will attend your site to carry out a thorough audit.
What will the audit cover?
What security you currently have in place
Whether you have any fire detection in place
What fire fighting equipment is available
Hardware installed including switches, servers and storage devices
The peak electrical load required by the equipment installed
Checking the age and capacity of your existing UPS equipment
The condition of your comms room
The temperature of your comms room
Air conditioning equipment
If any Power Monitoring is installed
Following the visit we will provide a full written report including:
A diagram of the room layout
An outline of our findings, supported by photographs
Recommendations on where we can see any improvements that can be made
Our team are always happy to offer help and advice regarding the upkeep of your comms room and regularly post information on our blog on the culture of common threats to your IT network.