Ava Security began in 2018 with a small core group of engineers who got together to find an industry where they could merge innovation, passion, and simplicity to help people reach their greatest potential.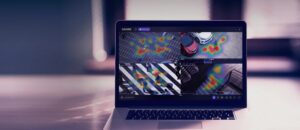 Their attention was drawn towards the world of security—indispensable to modern work, yet often overlooked and taken for granted. Organisations needed the tools to understand if something was happening in real-time to keep their people safe and their premises protected.
Four years later, the company is delivering video security to enterprises around the world, using the power of the cloud through its video management software, Ava Aware. Ava was acquired by Motorola Solutions in March 2022.
Ava is headquartered in the UK but has teams in the US, Norway, Sweden, Finland, Denmark, Germany, Belgium, and Poland. Its cameras are manufactured in Taiwan.