After its establishment in 2016 Openpath quickly won awards in the USA as a fast-growing tech start-up and for its innovative approach to access control.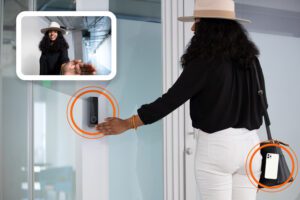 The company was acquired by Motorola Solutions in July 2021 and two of the founders: Openpath's Chief Executive, Alex Kazerani, and President, James Segil, are now also heading the Access Control Business at Motorola.
Ecl-ips well-established partners of Avigilon, which is now also part of Motorola Solutions, and are excited to offer Openpath's cloud based access control solution and the Avigilon on-premise access control system, Access Control Manager. There are only a few selected installers across the UK able to offer Openpath and we are delighted that we are one of them.
We and Openpath take security, privacy, and regulatory matters seriously. The Openpath hardware meets European compliance standards, and its readers are IP65 rated, which means it has a level of protection against water and dust. Openpath is also GDPR compliant, demonstrating it treats your data responsibly and meets UK data protection obligations.